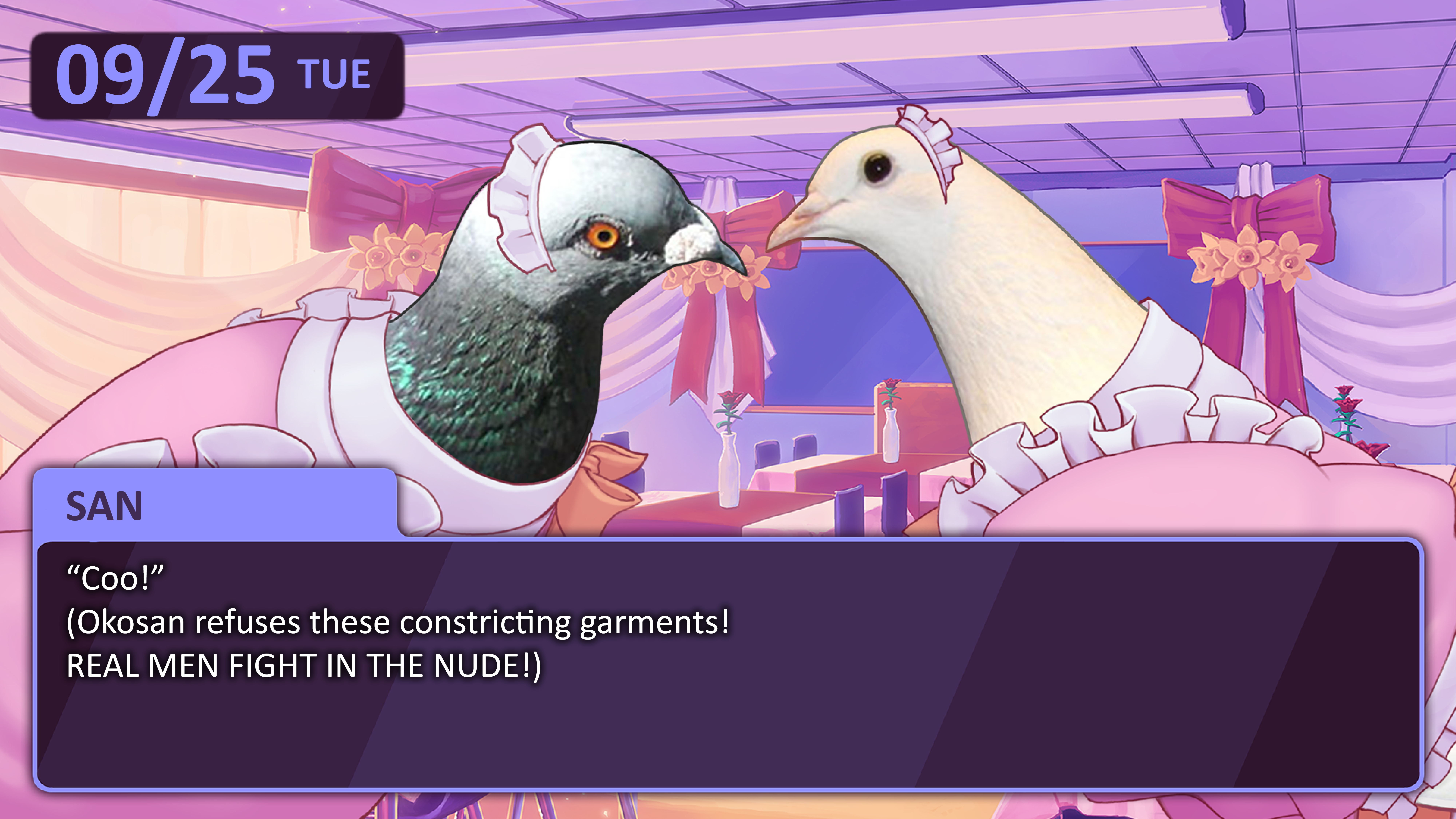 If we learn nothing else from this week's video game writing, it's that pigeons need love, too.
Hey, You Should Read These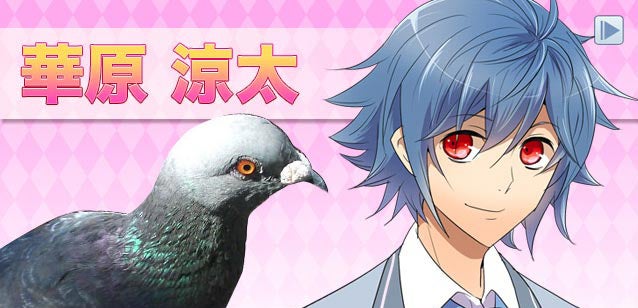 "Six Japanese Dating Sims To Fall In Love With" by Am Cosmos
I could not be less interested in playing a dating simulation, but I love reading about people's experiences with them. Maybe I just haven't met the right dating simulation yet, you know? Reading through Am Cosmos' writeup on the newly launched Offworld, however, provides a thoughtful overview of the seemingly endless niches for dating simulations, and the ways this popularly ignored category of games allows people to uniquely explore desires and fantasies.
"While all you need to be "good at" is reading and making choices — don't worry if you don't normally play games — there are some important things to know about how these games work. Generally you meet several characters, and will have to choose one to court. In Japan, dating sim characters are referred to as "capturable" — whether that means you capture their hearts or their bodies depends on the game. But you'll need to focus, as playing the field can result in an unsatisfying ending, and no one likes that.

These games are often designed to be played multiple times. Tools like multiple save slots, quick-save features, and the ability to skip text and rewind help players efficiently pursue every potential partner character and reveal every story path.

It's like backwards-engineering a narrative database — and you may be surprised to find how much the story changes when you focus on a different partner each time. Gotta catch them all?"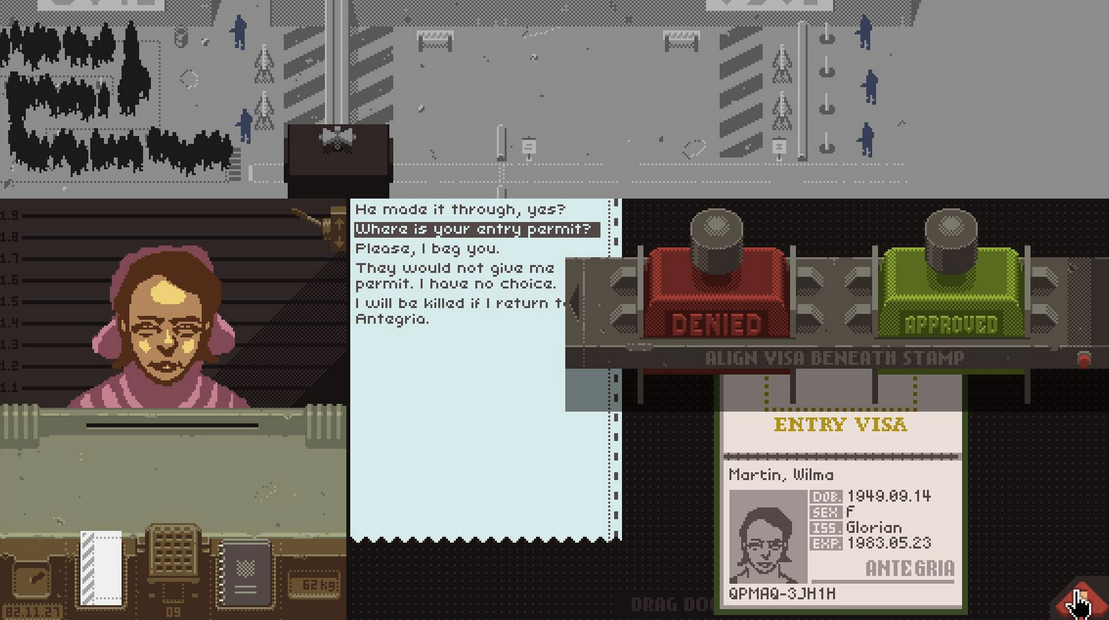 "Video Games Are Better" by Clint Hocking
You'll want to read Ian Bogot's piece in The Atlantic for context, but Far Cry 2 designer Clint Hocking's pieces is fascinating, regardless. Bogost's eulogy for Maxis provoked a broader questions about how character stories prevent us from understanding the world's bigger picture. The Last of Us, for example, doesn't show you how society degrades in the midst of chaos. Hocking doesn't think it's worth tossing out these kinds of games — they need more time. Stuff like Papers, Please are individual character journeys that also allow you to understand the meaning and importance of interlocking systems that go far beyond one's experience.
"In terms of its themes, Lucas Pope's Papers, Please is similar to Unmanned. In Papers, Please, I embody a character, and I go with that character on a personal, transformative journey that I control in large part. The game also gives me perspectives on the higher order structures of our culture: the numbing banality of bureaucracy, the deresponsiblizing power of distributed systems, and their impact on how individuals judge and treat one another.

Papers, Please does not let me directly manipulate the sliders that control how oppressive or violent the State of Arstotzka is. It doesn't allow me to objectively observe how the cost of food and gas affects the behaviour of a border guard with insufficient training and ever-increasing pressure to process travellers quickly under ever more byzantine constraints.

Playing Papers, Please, I do not build and test the hypothesis that subsidizing the price of gas would diminish stress on border guards, and thus lead to more ethical outcomes in terms of how people are evaluated at the border, which in turn would reduce violence, increase regional stability and lower gas prices — removing the need for subsidies, giving my state more economic stability, and simultaneously increasing happiness.

But at the same time, I feel that Papers, Please helped me understand those things the way Bogost seems to claim a game about characters could not. In fact, it helped me understand those things better than Syriana did."
If You Click It, It Will Play
These Crowdfunding Projects Look Pretty Cool
Bryan Shannon worked on SimCity, but he's raising money to make Cities objects.
Happymart wants to help people have a better understanding of depression.
College of Wizardry is a four-day LARPing adventure spent at a "wizard school."
Tweets That Make You Go "Hmmmmmm"
Measuring success by reach (whether views, downloads, or sales) disregards which people were reached, or what if any effect it had for them.

— Chris DeLeon (@ChrisDeLeon) March 13, 2015
http://twitter.com/AmyDentata/status/577890995557150722/photo/1
If you say "journals" three times in a BioWare bathroom mirror, you have to do the journals on the next game.

— Patrick Weekes (@PatrickWeekes) March 17, 2015
Watching a group of devs try a new demo, two truths of good VR become apparent. 1. You look like an idiot in an HMD. 2. You don't care.

— Chet Faliszek (@chetfaliszek) March 20, 2015
Oh, And This Other Stuff
---
You can reach the author of this post at [email protected] or on Twitter at @patrickklepek.