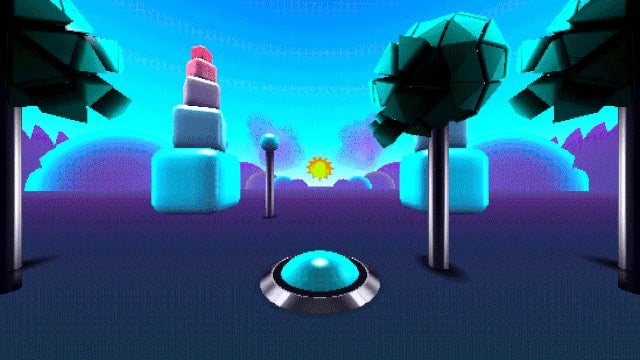 Music visualisers have been around for years, decades even. Now Harmonix is trying to reinvent it for a virtual reality age.
As you might expect the end result, like all music visualisers, is a drug-induced, hallucinogenic dreamscape. Sure, why not.
It's called Harmonix Music VR. It takes any song you listen to, and uses it to create a weird, visual journey that sort of resonates with all aspects of the song using Project Morpheus. Oh God.
I'm gonna fire it up, play some Captain Beefheart and presumably die a warrior's death.
According to project lead Jon Carter:
The resulting experiences range from subtly magical to outright psychedelic, depending on the world you select. Sometimes fireflies show up to compliment a relaxing melody, and sometimes stars descend to engulf you in synesthetic spirals of color. It's definitely weird.
Well, count me in.
You can read more about it here