I don't care if you are a guy or a gal, please do not wear high heels in snow. Just don't!

Because, as you can see in the above GIF, you will slip and fall.
Yesterday, Tokyo got covered in snow. Throughout the morning, Tokyo internet friends on my Twitter feed kept saying there were folks wearing high heels in the snow. The snow started falling two nights ago, so people should have had plenty of time to dress appropriately.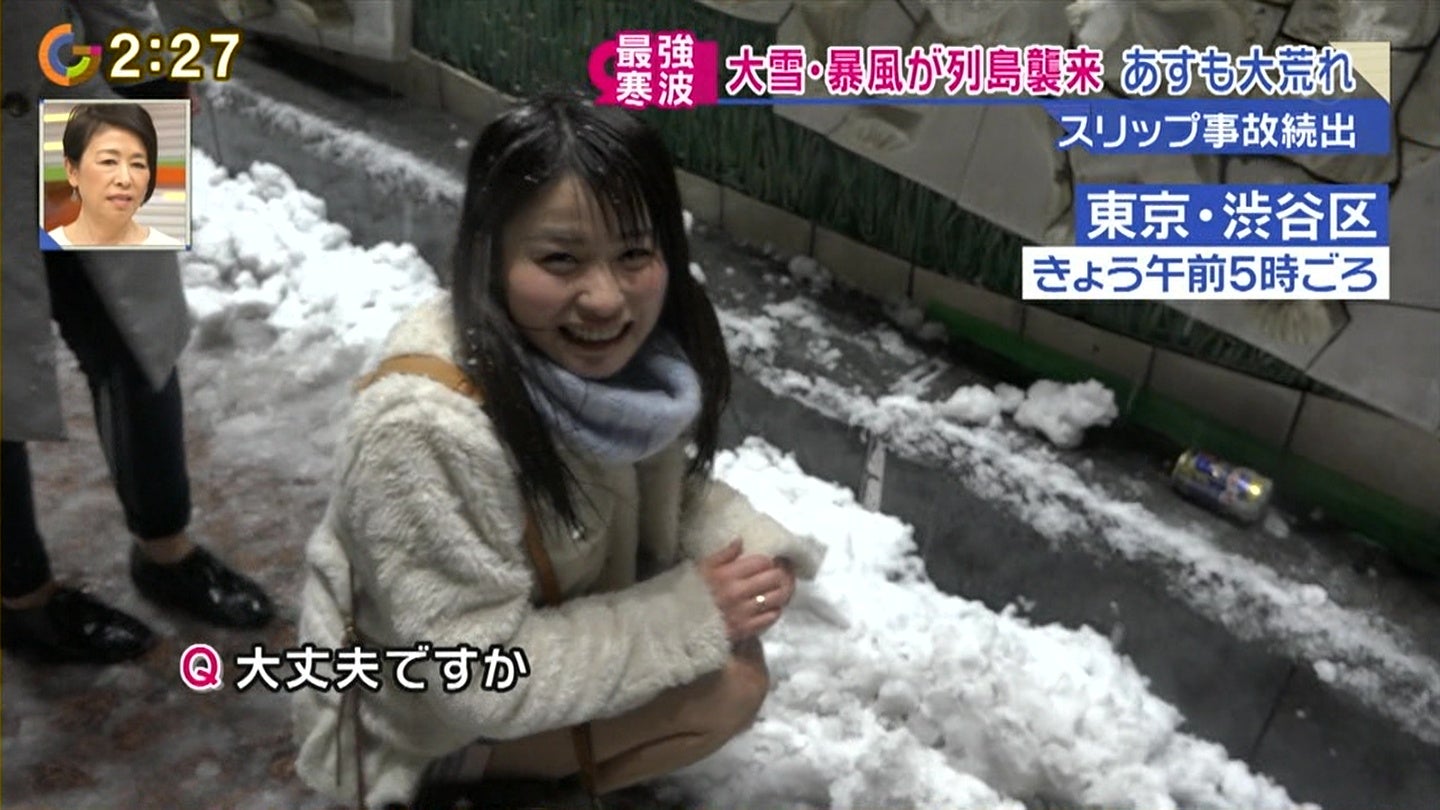 The reporter asked the woman if she was OK.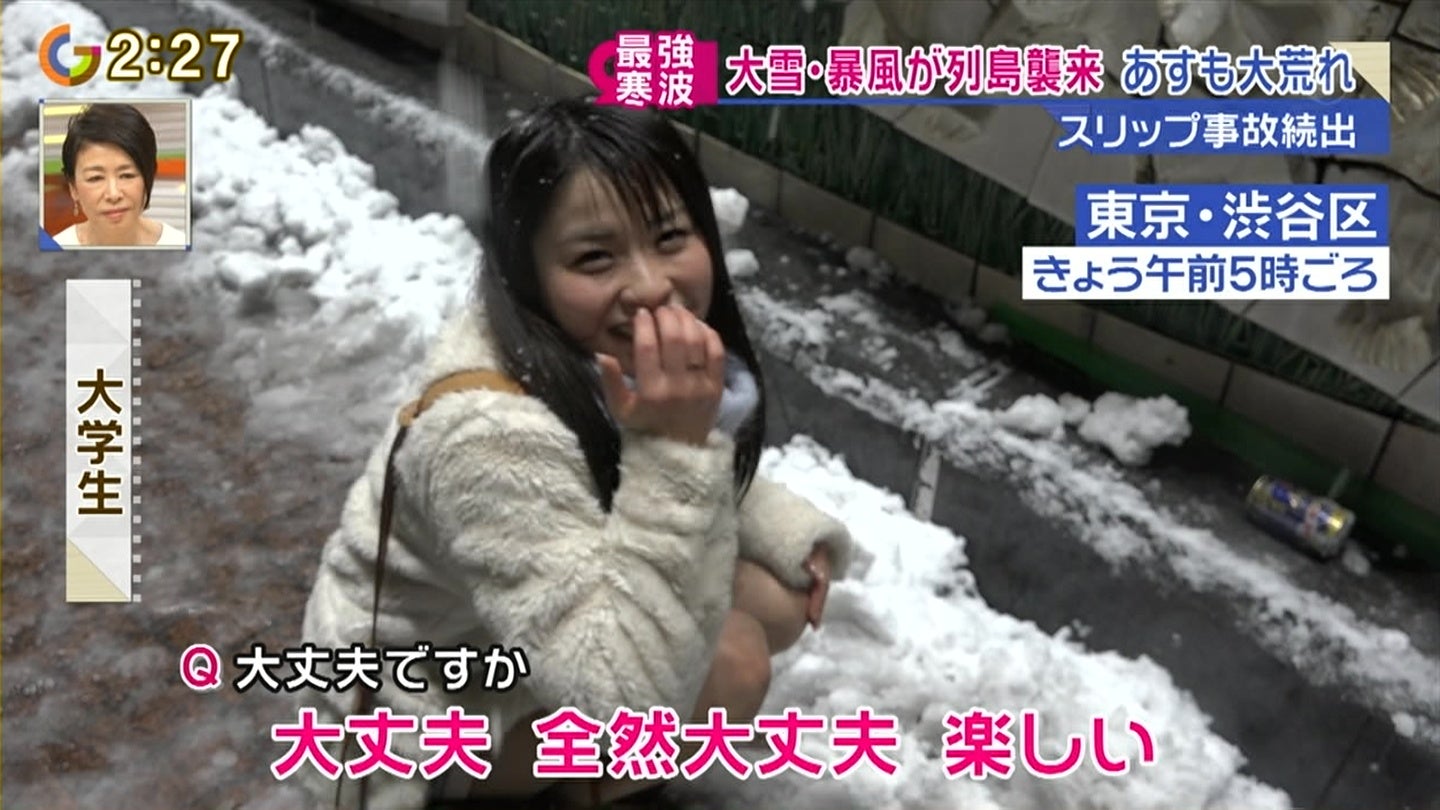 "I'm OK. I'm totally fine. It's fun." Glad to know she wasn't hurt, because falling like that can be dangerous.
Other parts of Japan are currently covered in heavy snow, and the people there are far more used to dealing with snow and ice than they are in Tokyo, which only gets said precipitation a few times a year.
Since the national news is largely based in Tokyo, the news media makes such a HUGE DEAL out of snow in Tokyo. Gotta wonder what people in Hokkaido, Japan's northernmost island, think when they see stuff like this.
So, don't wear heels in the snow and for goodness' sake do not wear them on tatami.