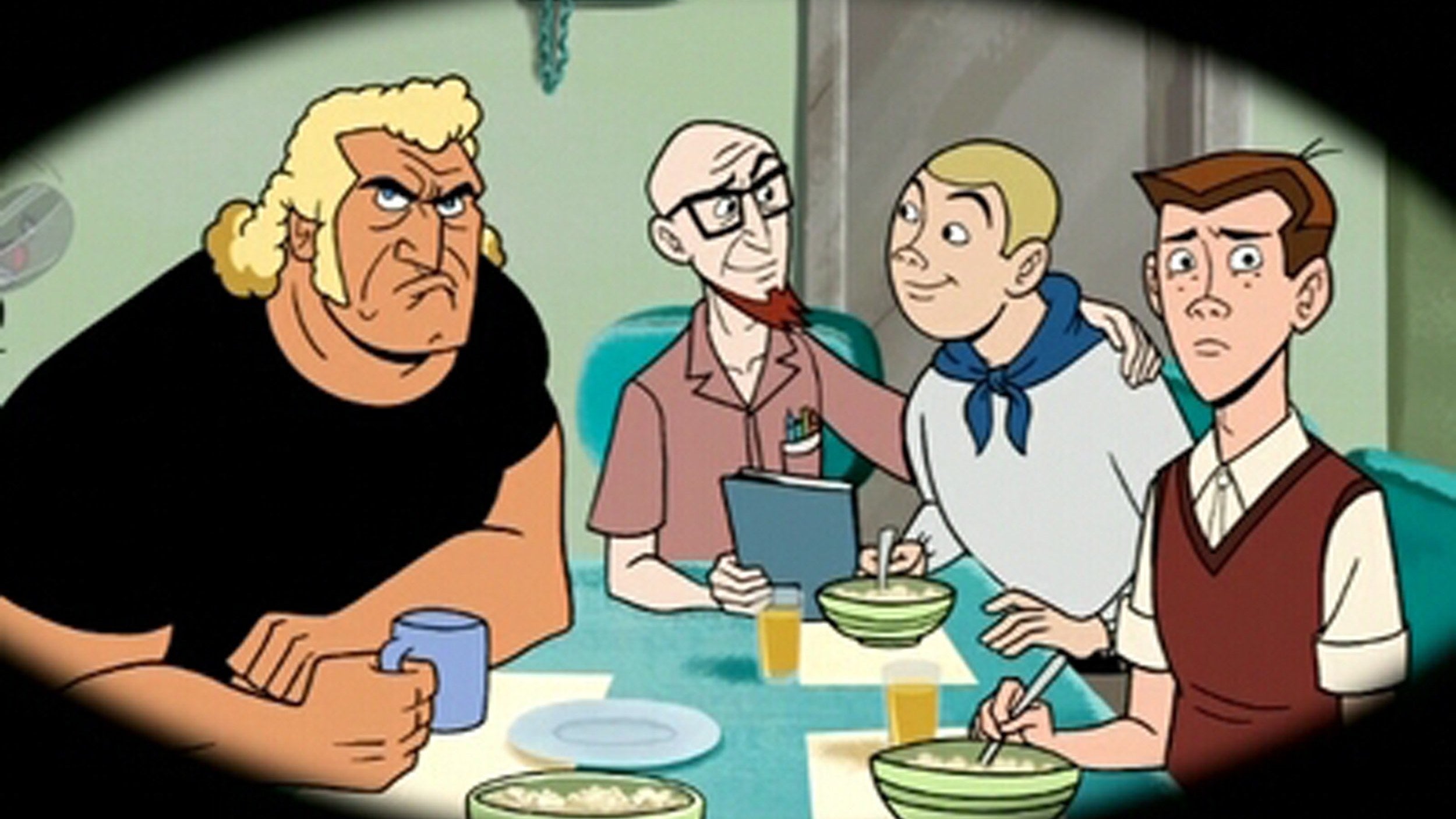 It's been a long time since there was a new episode of Venture Bros. Five hundred and forty-three days, according to Cartoon Network. Fans have been left fearing that the cult-fave nerd-culture pastiche had crossed over to the astral plane for good. But they got a good omen yesterday.
Image: Cartoon Network
Spotted by Reddit users and documented on a fan's Facebook page, a bumper during the late-night Adult Swim programming block in the US said that new episodes of Venture Bros. are in production. The "422 days" cited in the video would place a season seven premiere deep into 2018. If that bumper is to be believed, that means it will have been almost three years since we got to see Dean, Hank, Brock and Dr Girlfriend. If you're fan of the series' hijinks, it will almost certainly be worth the wait.