Google has never really had a great strategy for podcasts, leaving Android users to hunt for third-party apps to manage their subscriptions and play new episodes. (Apple's standalone Podcasts app isn't very good either, but at least it exists.) Now, it looks like the search giant finally has some semblance of a solution that should make it easier to listen to podcasts across your Google and Android devices.

Find Your Podcasts Through Google Search
If you're using an Android phone, you can now pull up podcasts with a quick Google search. Just type the name of the show you're looking for into Google and the first result should be an info card that lets you immediately play recent episodes by tapping on the play icon.
Play Podcasts With a Voice Command
If you'd rather listen to your favourite podcasts on your nearby smart speaker, you can do that too. Just ask your Google Home (or any other speaker with Google Assistant baked in) with a voice command like, "OK Google, play The Upgrade podcast."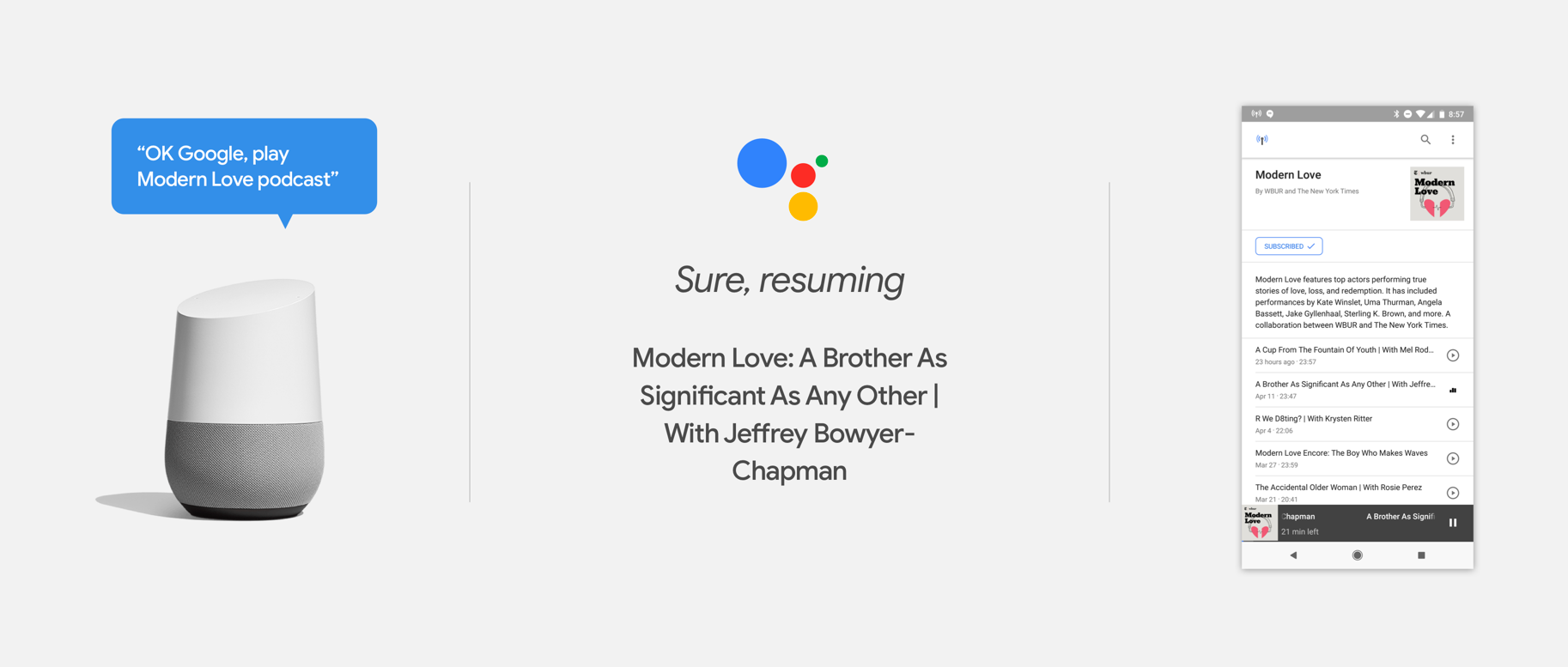 Graphic:
Pacific Content
Everything Syncs Automatically
Arguably, the best part of Google's new podcast system is that Google Assistant works to sync your listening across different platforms. So, if you only get through half of a podcast on your phone during your commute, you can easily resume where you left off on your smart speaker as soon as you walk into the house. Enjoy the soothing sounds of Ira Glass while you reheat some leftovers.
Inside The New Google Podcasts Strategy That Could Double Audiences Worldwide [Pacific Content]