Last year, a Hello Kitty theme bullet train service began in Japan. This year, an airport express train does likewise.
As Japan Trends reports, the train is a Hello Kitty-covered Haruka Direct Express train that transports travellers from Kyoto to Kansai International Airport.
The outside is Hello Kitty themed and inside walls are tastefully decorated with the famous feline.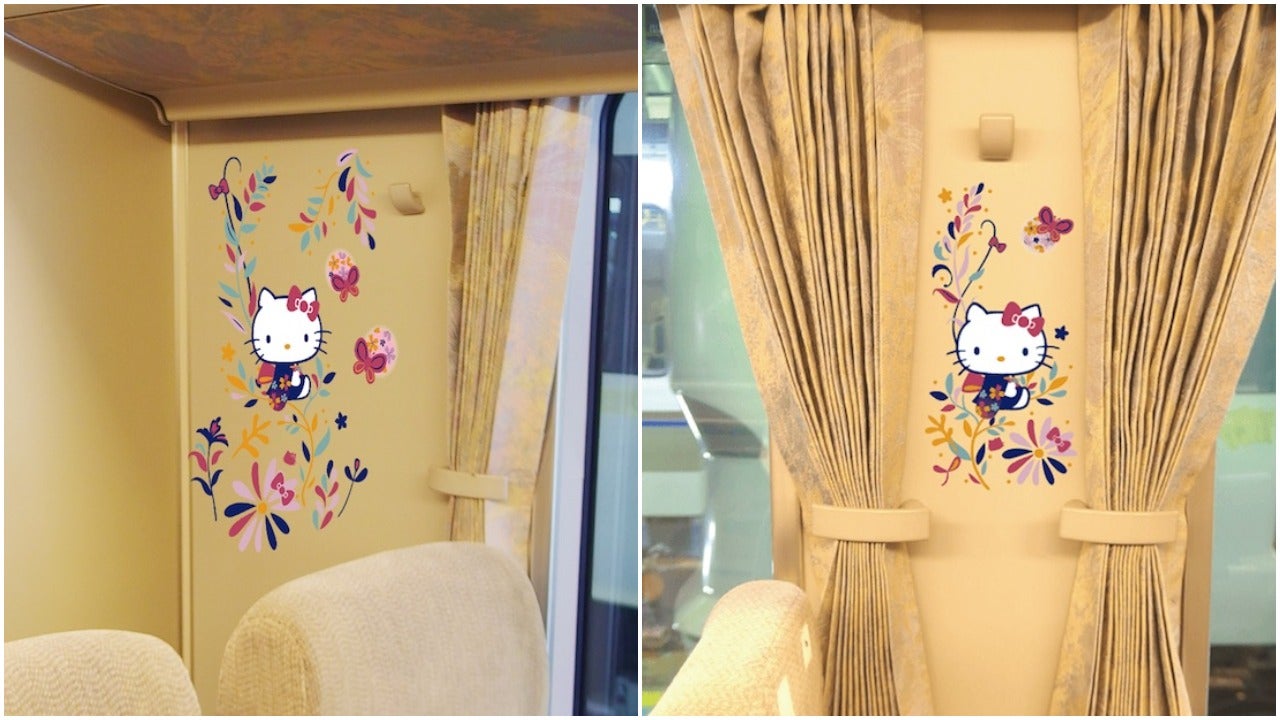 Image: (C) 1976,2019 SANRIO CO.,LTD. 株式会社サンリオ/西日本旅客鉄道株式会社
Service started this week, with trainspotters snapping pics and video.
最高の光線下でいただきました
2019.1.29 1041M
はるか41号
281系HA604編成(ハローキティはるか号) pic.twitter.com/0kSshxLyLx

— Ŀona. (@Lona_pics) January 29, 2019
「ハローキティはるか」登場!https://t.co/3CTYEvIbAH pic.twitter.com/5IvGq6jtmt

— 鉄道新聞 公式アカウント (@tetsudoshimbun) January 28, 2019
おはようございます‼️

ハローキティはるか号

はるか8号‼️

3分程遅れて新大阪~東淀川間通過しました✨ pic.twitter.com/YkG3mxZdee

— テララ (@MIZUKAZE923) January 30, 2019