Tagged With the vault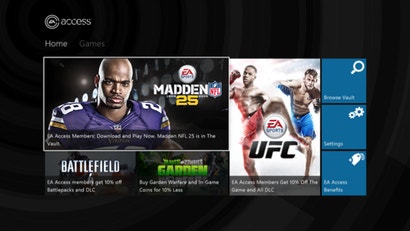 That didn't take long! Electronic Arts just said its newly-announced subscription service EA Access is officially live on the Xbox One. That means all gamers who own Microsoft's current-gen console can download the app through the app store and start using it today for $6.99 in Australia, or a full-year subscription for $39.99.

Last week, Electronic Arts announced a new online gaming service called EA Access for the Xbox One. It sounded like a promising deal to many gamers: a Netflix-style subscription service that would give people access to a library of EA games for $US5 a month, or $US30 a year. But many important questions remained unanswered.