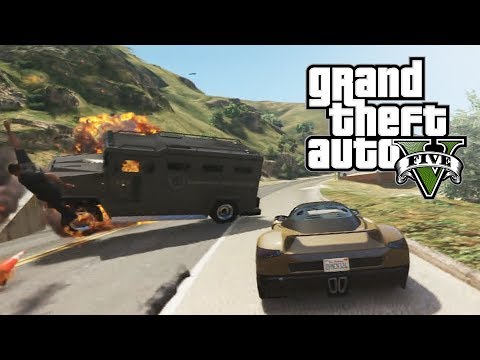 While Grand Theft Auto Online's creator tools are still fresh out of the package, players like rechyyy — the YouTuber behind one of the best GTA V chase videos — are already filling up their custom maps with ramps, police vehicles and rockets.
---
Come wander the dark, flickering hallways of Upsilon, the first environment video from Soma, the sci-fi horror game from the makers of Amnesia.
---
---
As teased earlier in the week, Xbox 360 and PlayStation 3 players can now create and share custom vehicle races and kill everybody matches in Grand Theft Auto V's online playground. Check out the full content of the update over at Rockstar's Newswire.
---
---
---
You can play Doki Doki Universe on PlayStation 3, PlayStation 4 or PlayStation Vita and, no matter what, you're going to have a strange time. You will learn about yourself, fly through the cosmos to understand what it means to be human and you will meet a toilet who dislikes poop. This is my kind of lunacy.
---
Not only is the collector's edition trailer-fancy, the $US90 box set is also exclusive to the Square Enix store, so if you want a silver-embossed pocket watch, and art book and an Aerith costume, it's your only hope.
---
North Yankton — the snowy opening to GTA V — was pretty much gone after the prologue, locking us out from ever returning. But fortunately for us and thanks to a video shared by CVG, there's a legit (albeit glitchy) way to return there.
---