---
Sometimes prior to a game's release, companies create a flash game tie-in and post it on the game's official webpage. Earlier this week for example, Capcom released an Ace Attorney: Dual Destinies demo that is playable in your web browser. And before Theatrhythm: Final Fantasy was released in Japan, Square Enix released Social Theatrhythm, a social game where you pretty much do nothing — other than spread word of the game through social media.
---
Last week, Guerrilla Games released a report on the studio's PlayStation 4 reveal demonstration, which had people playing a real-time demo of the new Killzone game. It's mostly super-technical, but there's still enough interesting stuff in there for regular folk to get something out of.
---
To celebrate the 15th anniversary of Gran Turismo, reader Ilya made this tribute clip that rivals anything developers Polyphony Digital have made for the series over that time.
---
There's a webpage titled "Panopticon" which, for a while, was counting down to something. Now, a trailer's been revealed. It features a dystopian-looking London, ridiculous HAL 9000 headbands, and lotsa fighting.
---
Was a year ago, but it was brief, just to prove that it was a real game so I could vote for it for a pre-release E3 game critic's award…
---
The PlayStation Vita is a good, powerful handheld machine that's run some piss-poor first-person shooters. After rushed, clunky Resistance and Call of Duty shooters, the system will get a Killzone in September. It merely needs to be mediocre to improve Vita FPSing dramatically.
---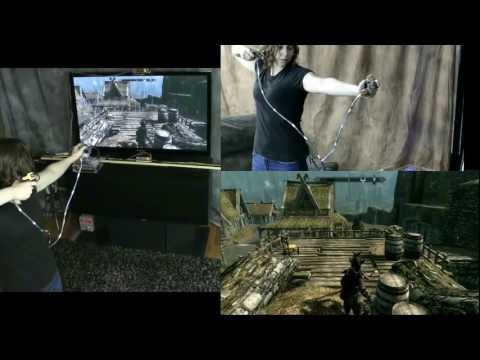 Though not from Sony. Despite reportedly toying with the idea back in 2008, the platform holder has to date never followed through with the idea of a controller that can break apart into two pieces.
---
Todd Miller is one of the men accused of being behind the 2008 PlayStation Network hacks. Last week he was sentenced to 12 months house arrest, but here's the thing: authorities couldn't prove he was involved.
---