Back in 2012, a prototype for a game called Starbase DF-9 came out of Amnesia Fortnight, Double Fine's internal "game-jam". It proved popular with fans and as a result, the developer spent a considerable amount of time beating the prototype into a full game. Now, two years later, it's planning the final version and gifting the source code to the community.
---
Kickstarter is a platform for all sorts of crowdfunded activities, though we know it best for the games it's helped launch — and those that failed spectacularly. Investing in a project always carries risk, but surely creators should be held more accountable when things don't go to plan? Kickstarter it seems has been listening and in response, has updated its terms of use.
---
Last time we talked about Legend of Grimrock 2, the successor to the original game that gave the old-school dungeon crawling genre a kick in the pants, all we were given was a solitary screenshot. That's changed dramatically however, with the new title due on 15 October, there are now multiple screenshots and even videos. Videos!
---
---
Got a new iPhone 6? Check out these great cases and wallets — plus 20% off Apple iTunes cards! Dick Smith's super sale this weekend also slashes 15% off selected Canon cameras and a massive 30% off a huge selection of big brand headphones. There's also a new $498 Xbox One 500GB + Destiny + Forza value bundle. Here are the details.
---
It's a big day for PC gaming. Graphics card powerhouse Nvidia has a new family of GPUs — the GTX 980 and GTX 970 — based on a brand new chipset, designed to deliver more visual power and higher frame rates than previous generations, while consuming less power. If you believe Nvidia, they're "the new benchmark in performance and efficiency for gaming on the PC."
---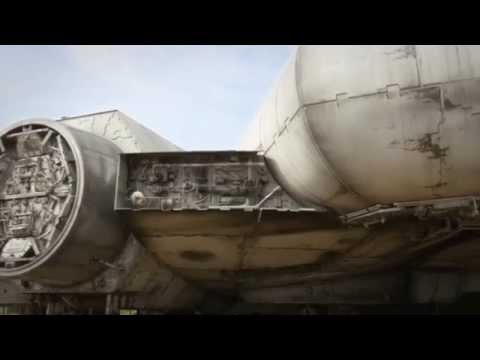 JJ Abrams' production company Bad Robot has just shown off the very first glimpse of what the Millenium Falcon will look like in the new Star Wars movie.
Hold me.
---