A few months back, a coder with some spare time dived into Doom's random number generator and tweaked a few things, with the results not what you'd expect. The super shotgun had the strangest behaviour of all — the changes should have made it broken-strong, but instead it was much weaker. So what magical numbers powered the super shotty? Back into the code we go.
---
If you've been wanting to get your teeth, claws or magic missiles into the latest iteration of Dungeons & Dragons, otherwise known as 5th Edition, it can be hard to grab the core rulebook for a decent price. While it's hard to get it for US-equivalent costs, the Book Depository does have it available for a rather reasonable $42.
---
If the popularity of game jams is anything to go by, indie game coders love the chance to flex their programming and creative skills. So when Aussie dev Ben Porter last week issued the challenge to fit a game inside a single tweet, he got a fair number of replies, including this strangely addictive effort from a guy by the name of Alex Yoder.
---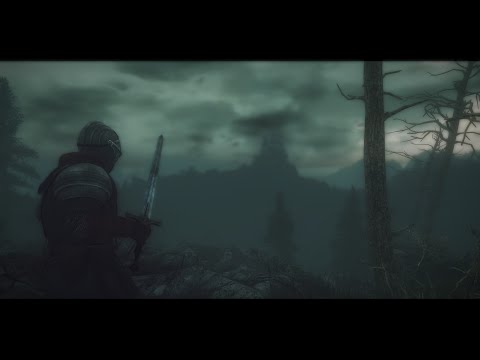 Skyrim and Dark Souls came out roughly around the same time. I remember it well. There wasn't a rivalry between the two games but I do remember that a lot of players felt as though Skyrim was taking attention away from the superior fantasy-themed RPG.
But imagine if they were one and the same?
---
Last night I left the office at around 5.40pm. I don't usually get on the ferry, but I was heading to Milson's Point and it was quicker than a train. I looked into the sky and lurking behind a perfectly positioned set of clouds was the most perfectly orange moon I have ever seen. I came pretty damn close to pulling my holy blade out of my satchel and wrecking shit at Luna Park.
---