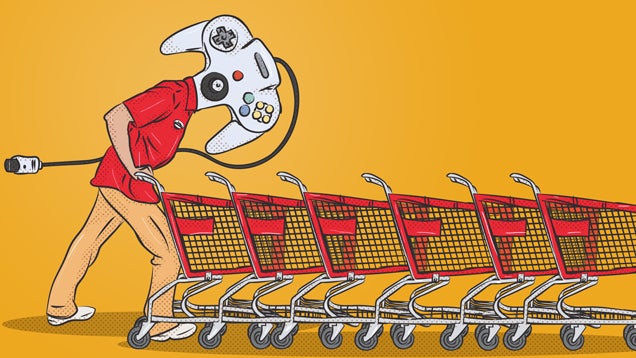 ---
The entire 164-track Banjo Kazooie soundtrack is available on Bandcamp. Ex-Rare audio maestro Grant Kirkhope put up the whole thing, which includes everything from level themes to cheerful, five-second victory chimes. You can name your price. Go revel in glorious bird/bear nostalgia and the happiest main theme ever.
---
---
---
Nintendo's been quiet about when games from the Nintendo 64 might be coming to the Wii U Virtual Console. But there's a new mention of "the future addition of titles from the Game Boy Advance and Nintendo 64 systems" on the web page for the console's eShop digital storefront.
---
Video: The classic N64 shooter GoldenEye 007 lives again for a few minutes, thanks to a modder, William Kjellgren, who remade one of the most known maps of the game, the Facility, using the Far Cry 3 engine.
---
French company Lëkki specialises in turning old consoles into new things of beauty. We've shown you their Super Nintendo work before, but they're now offering some Nintendo 64s as well.
---