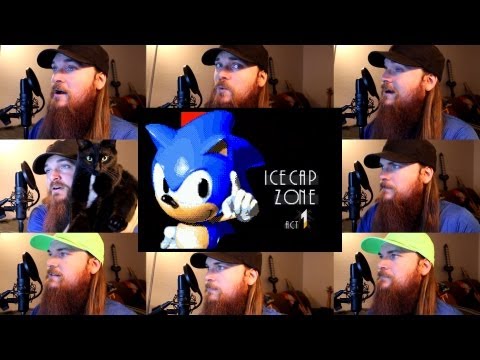 It's been a while since we've checked in with Mr. Smooth McGroove, the bearded a cappella master who, along with his feline familiar and sick vocal chops, gives our favourite video game anthems new life.
---
Dr Eggman's great and all, but he's just not deadly enough for Sonic: Lost World, so we end up with these guys — the Deadly Six. One of them is a sullen teen. Sounds pretty deadly to me.
---
The modding community of Civilisation V pumps out some of the most creative stuff day by day on Steam, and luckily you don't have to be an expert in 3D modelling to participate. Besides total conversions, graphics and interface tweaks, there are quite a few funny and unexpected addons that are worth a look.
---
It's been clear at least since the Dreamcast era, if not further back, that Sonic the Hedgehog's console games were going to be in 3D. If you wanted old-school 2D Sonic, you went to the handhelds. Well, now the next Sonic game on handhelds is 3D too. Is this a bad thing? Maybe not!
---
We've already marvelled a little bit about how slick the upcoming Nintendo-exclusive Sonic: Lost World is looking. Let's marvel some more. The Wii U version of the new game is looking sharp.
---
We've seen first-person representations of Super Mario Bros. World 1-1 before. If you've ever pondered what Green Hill Zone's Act 1 from Sonic the Hedgehog would look like in first-person view, here's a virtuoso remake of the stage, courtesy of Machinima.
---
How many different ways do I need to say that Smooth McGroove's a cappella cover of Sonic The Hedgehog's Green Hill Zone music is bananas-level good? Just the one? OK. Enjoy!
---
The Ouya is a strange thing. I loved the idea of it but the execution? I'm personally a bit disappointed in how powerful the device is set to be, especially when you compare it to other Android devices, and apparently the build quality leaves a lot to be desired. But you cannot argue with the ability of the Ouya team to secure developers for the device. In the lead up to its launch in June, it has a fair team of developers behind it.
---