There are two new games called Sonic: Lost World coming this month. I'd like to refer them as "the good one" and "the bad one"m if you don't mind. The good one is on the Nintendo 3DS and is co-developed, apparently, by Sonic Team and Dimps. It's a mostly 3D, occasionally 2D Sonic game that slows Sonic down a tad, introduces a new parkour system, pits Sonic against a group of foes called The Deadly Six and is spread across seven worlds themed to forest, desert, a tropical coast and so on.
---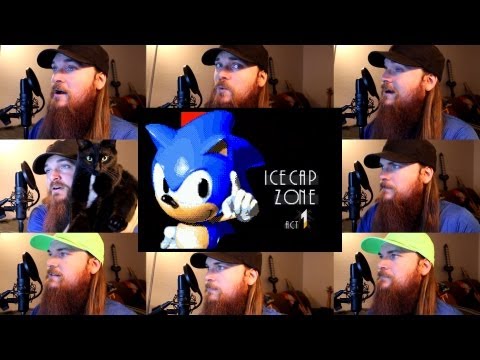 It's been a while since we've checked in with Mr. Smooth McGroove, the bearded a cappella master who, along with his feline familiar and sick vocal chops, gives our favourite video game anthems new life.
---
Dr Eggman's great and all, but he's just not deadly enough for Sonic: Lost World, so we end up with these guys — the Deadly Six. One of them is a sullen teen. Sounds pretty deadly to me.
---
The modding community of Civilisation V pumps out some of the most creative stuff day by day on Steam, and luckily you don't have to be an expert in 3D modelling to participate. Besides total conversions, graphics and interface tweaks, there are quite a few funny and unexpected addons that are worth a look.
---