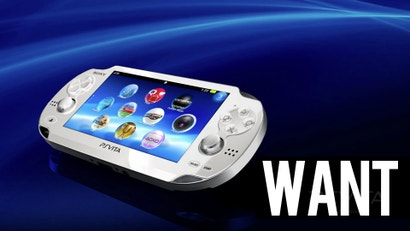 Ever since the days of the Game Boy Pocket, colour variant models of game consoles have become the norm. In fact, very few consoles have only one colour version (not including limited edition releases) Now with the latest new console, the PS Vita, Weekly Famitsu asked its readers what colour variant they would like to see for the new handheld.
Of the viable reader responses, the top choice at 34 per cent was white. This comes as no real surprise, considering that white and black are the most common variants for almost every console. Some responders pointed out that the glossy black of the current model led to distracting fingerprints and dust. Others went as far as to state they weren't planning on buying a PS Vita until a white model came out.
Coming in second at 21 per cent was blue, followed closely by Red at 19 per cent. Silver was fourth at 16 per cent and in fifth was green at 10 per cent. Other answers that weren't counted included pink, red and white, and a transparent skeleton model… A skeleton model? Really?
107 viable reader responses
週刊ファミ通 [週刊ファミ通]