Three days before a One Piece exhibit was to open in Seoul, South Korea, the event was suddenly cancelled.
The event was to be held at the War Memorial of Korea Peace Plaza and was to feature life-sized statues of One Piece characters, sketches by series creator Eiichiro Oda, and over three hundred rare One Piece figures. This was to be South Korea's first One Piece exhibition and was slated to run until September. Everything was nearly set up, and loads of tickets had already been sold.
And then, someone noticed Rising Sun imagery, or Rising Sun-esque imagery in One Piece.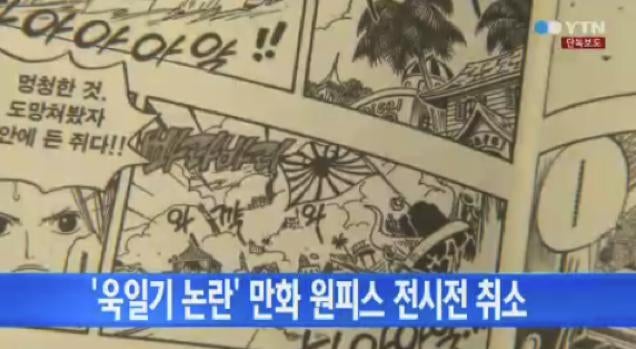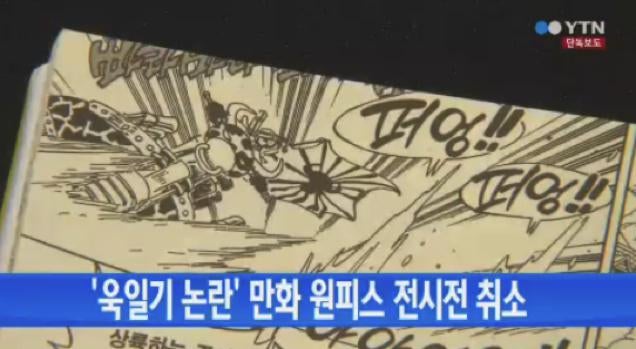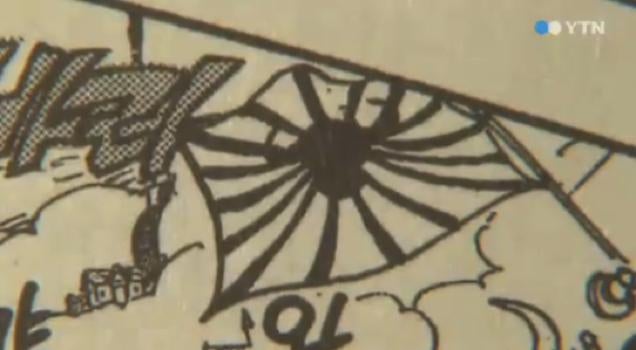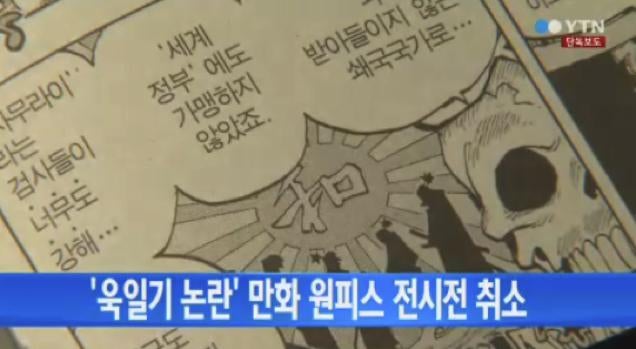 The character "wa" (和) in the above panel can refer to Japan or peace.
In Japan, the Rising Sun design was used well before World War II, and it even has a religious meaning, appearing in depictions of the Shinto sun goddess Amaterasu (below). The flag is still flown by the Japanese military. Today in Japan, defenders of the design often compare the Rising Sun to Germany's Iron Cross, which is still used by the German military. (Make of that what you will!)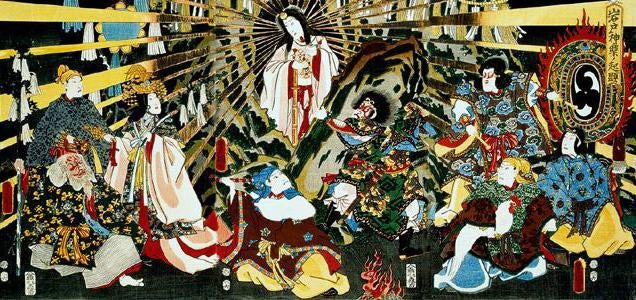 In South Korea, however, the design is viewed as a symbol of Japanese aggression due to terrible events that happened during the first part of the 20th century, when Japan invaded the country. It is an offensive motif to people in South Korea. Thus, according to YTN, the War Memorial arbitrarily decided to cancel the event.
Since the event was being held at South Korea's War Memorial, it's easy to see how the imagery used in One Piece could create an awkward situation and even lead to protests. It's a shame that the event organisers didn't plan to hold the event at a more neutral location or get more of a heads up. It also sucks for those Korean One Piece fans who were excited to attend.
Recently, the One Piece exhibit was held in Taiwan, which Japan had also colonialized until the end of World War II. It doesn't seem as though any imagery used in One Piece caused controversy during the exhibit, which was apparently held without incident and to great acclaim.