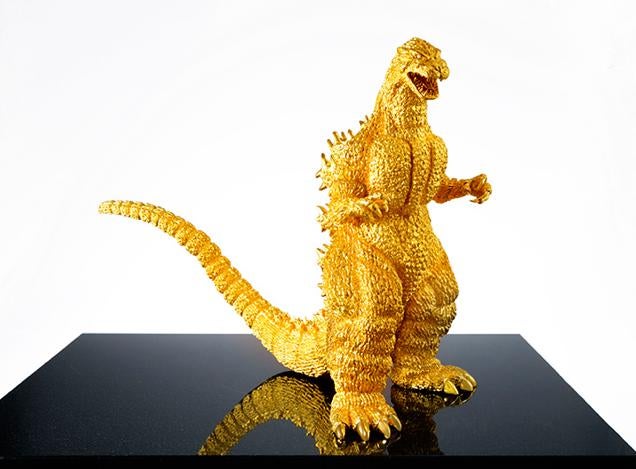 Only! To mark the 60th anniversary of Godzilla and the new Hollywood flick, Tokyo jeweller Ginza Tanaka is offering this solid gold 'Zilla.
The statue is nearly 10 inches tall and weighs 15kg. According to website Fashion Press, Ginza Tanaka is selling golden Godzilla for 150 million yen ($1.5 million). In case you were wondering, yes, that includes tax.
I'm not entirely convinced they will sell this! But in case you're in the market for a million-dollar monster statue, the gold movie icon will be on display this month and next month in Tokyo and Osaka.
価格は1億5000万円、純金約15kgのゴジラ(GODZILLA)発売 [Fashion Press]