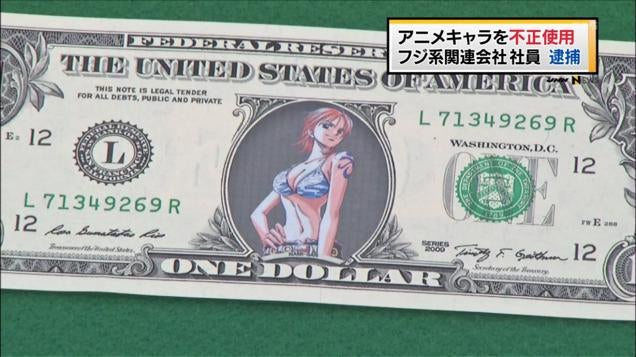 A 45-year-old man was arrested in Japan for selling US legal tender with anime characters on it. His crime? Violating the characters' copyright, reports TBS News.
Tomoaki Tanahashi, who works in television in Nagoya, was nabbed for allegedly selling four one-dollar bills with One Piece stickers on them, with each going for between 1500 and 1600 yen in online auctions. That's between $15 and $17.
The alleged crime has been covered by the Japanese media, and above, you can see what the police confiscated. There were stickers for other characters as well, such as Frozen's Anna and Elsa.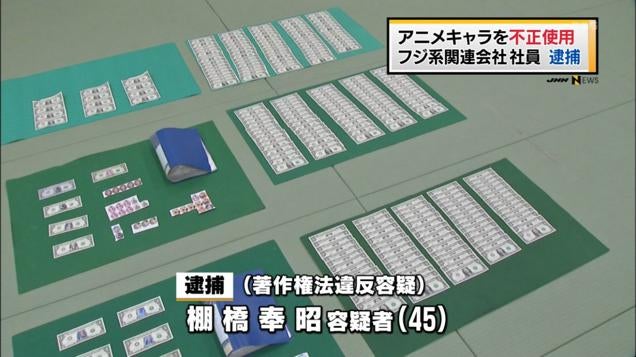 Asahi News reports that there were about 50 one dollar bills with stickers on them found at the suspect's house and 500 more US singles without stickers.