Well, I guess that didn't go as planned, now did it? Then again, maybe it did. Japanese researcher Haruko Obokata caused one of the biggest science scandals in recent memory after her botched stem-cell research was proven highly questionable. Obokata resigned due to research misconduct, and currently, there's talk of criminal charges against her.
Square Enix, it seems, thought it would be a good idea to base a character in browser game Star Galaxy after the scientist. As The Asahi Shimbun reports, the character's name was Haruko Oppenheimer, who's doing dangerous research, looking for the "ultimate cell". The character even somewhat resembles Obokata. Online, many commenters were quick to point out the similarities.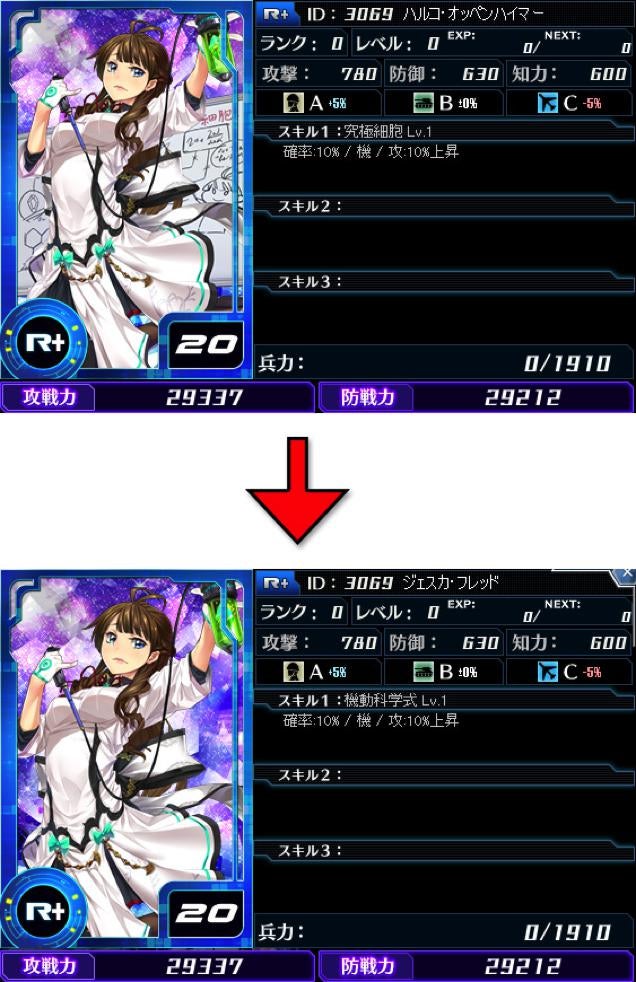 Square Enix issued an apology for the parody and changed the character's name to Jesca Fred, giving her a new research field: weapons. As noted on website Afternoon News, the character's appearance, however, was not changed.
Picture: Square Enix/GirlsChannel