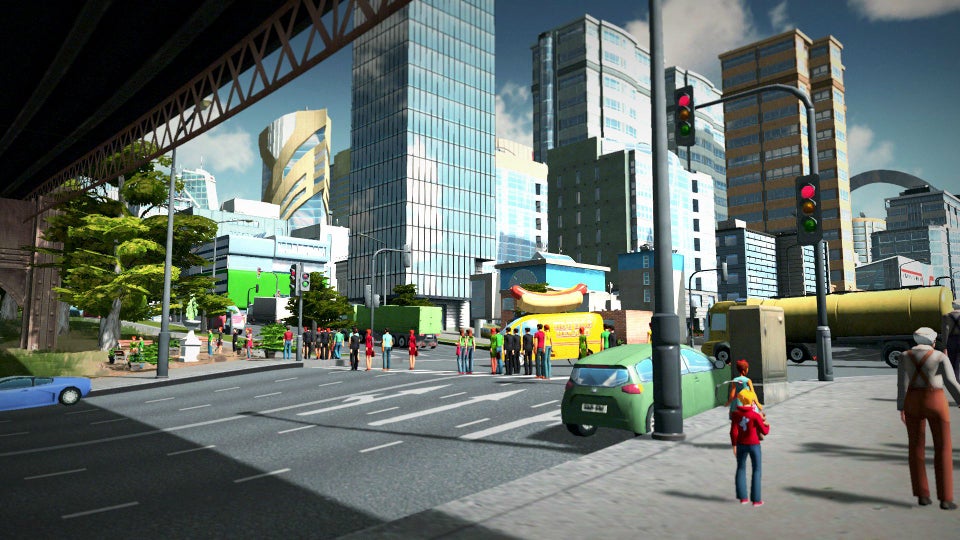 First-person? In a city builder? It might sound strange, but there's nothing quite like getting your city humming along to a perfect, efficient rhythm and then having a leisurely look around. Now you can see all of Cities: Skylines' smallest details.
The mod, along with thousands of others (already!), popped up today, one day after Cities: Skylines' release. It does exactly as advertised, adding first-person WASD controls to a game often "best" viewed from a top-down perspective. You can grab it on Steam Workshop with a quick click.
So there you go. Now you can fly around your city at a million miles per hour and admire your handiwork up close, or you can try to take things slow — pretend you're out for a nice walk, taking in the sights. Occasionally, it's downright breathtaking, even if the people, structures and streets are kinda low-poly. Of course, this will also give you a chance to observe how nonsensical some of the game's traffic and human AI behaviours are, but I suppose that can also be its own sort of fun.
Picture: raiderofawesome