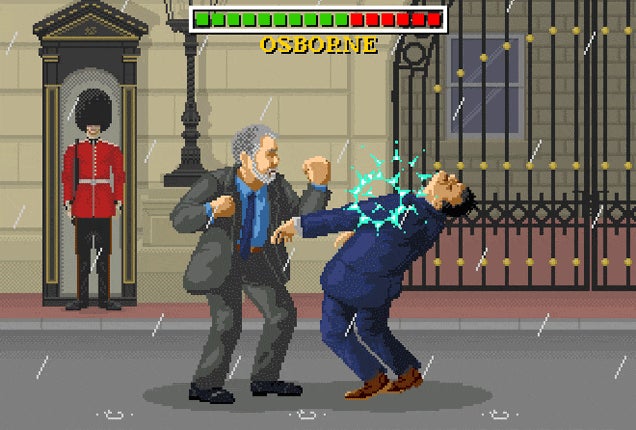 I wish all articles on economics had Street Fighter style GIFs. Nobel Prize-winning economist Paul Krugman gets turned into retro-style arcade animations in a sharp-looking Bloomberg piece.
GIF: Bloomberg
Walter Newton did the illustrations — the amazing, amazing illustrations. I have to agree with Boing Boing's Rob Beschizza, because I just ended up staring at them slack-jawed.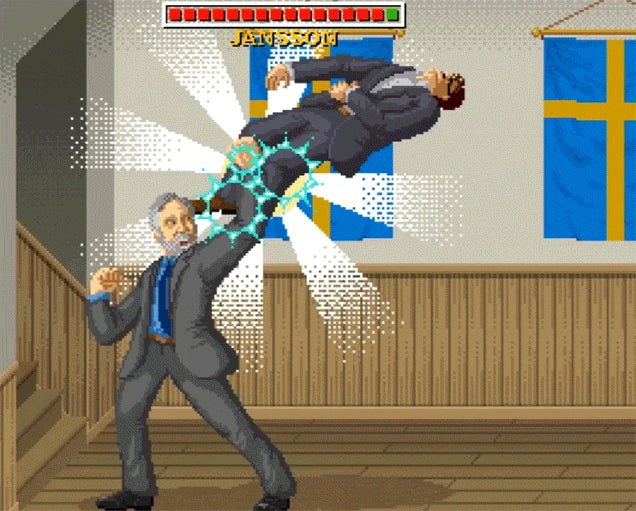 GIF: Bloomberg
But yes, if you like, you can read the whole piece right here, which has even more Paul Krugman fighting.