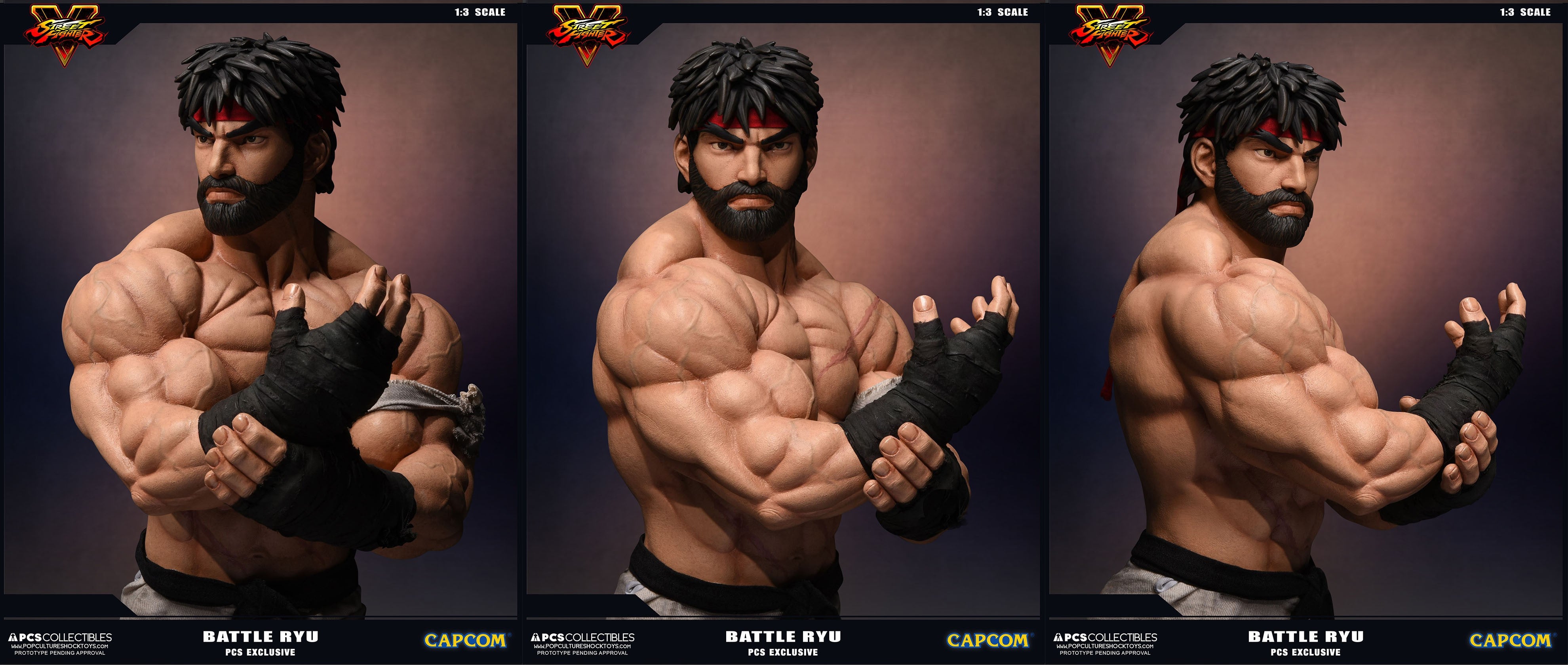 You know him, you love him, Hot Ryu. And now, for a mere $US900 ($1166), you can own a 1:3 scale version of the hunkiest version of Ryu around.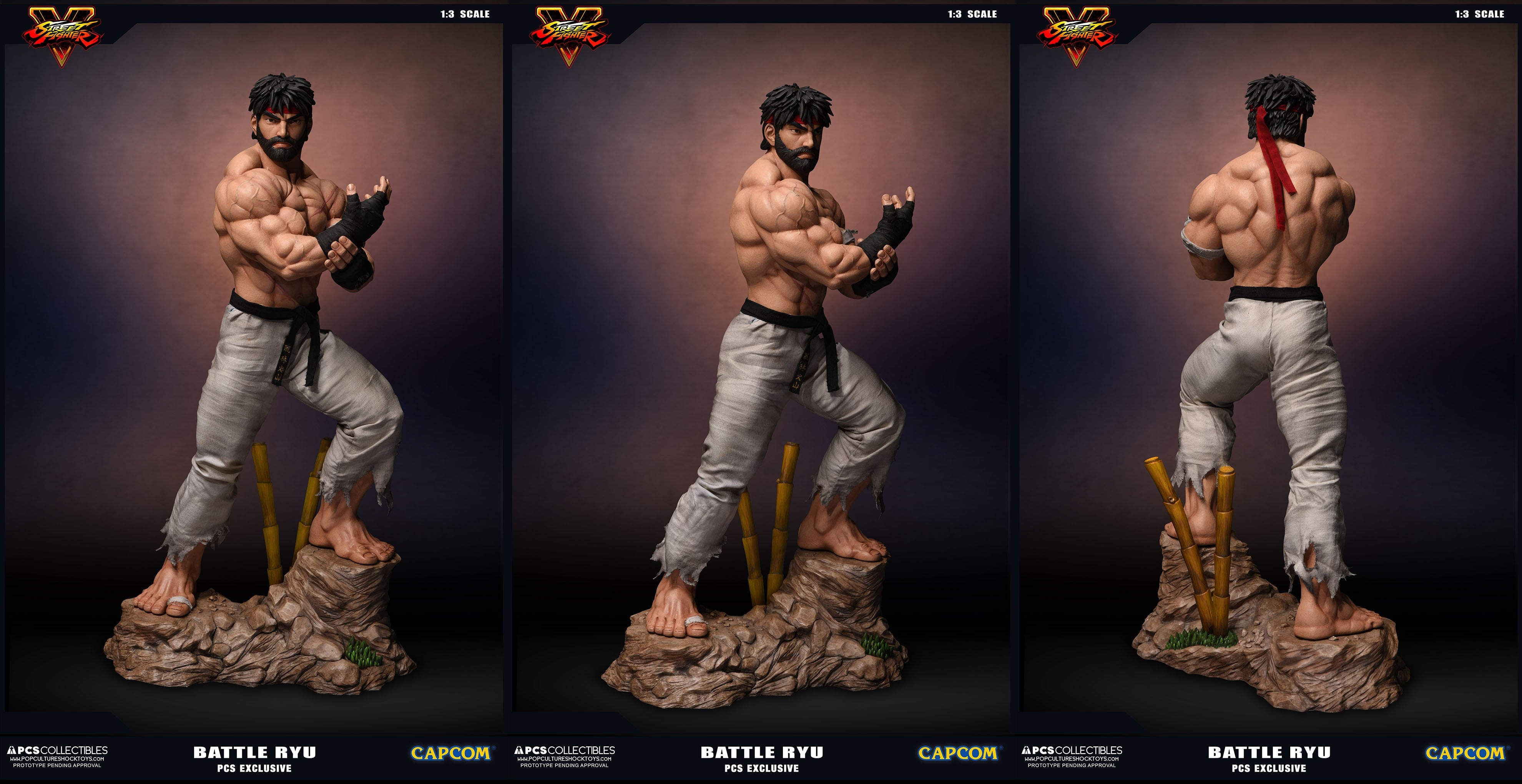 [Images: Pop Culture Shock Toys]
The statue measure about 73.66cm tall and 1000 points hottie.
This is the latest statue from Pop Culture Shock Toys. They do fine work, and you might remember the 1:1 scale Ryu head they did a while back.
Pre-orders start April 19 at 8am AEST, and there are a myriad of payment plans for this piece.
[Images: Pop Culture Shock Toys]