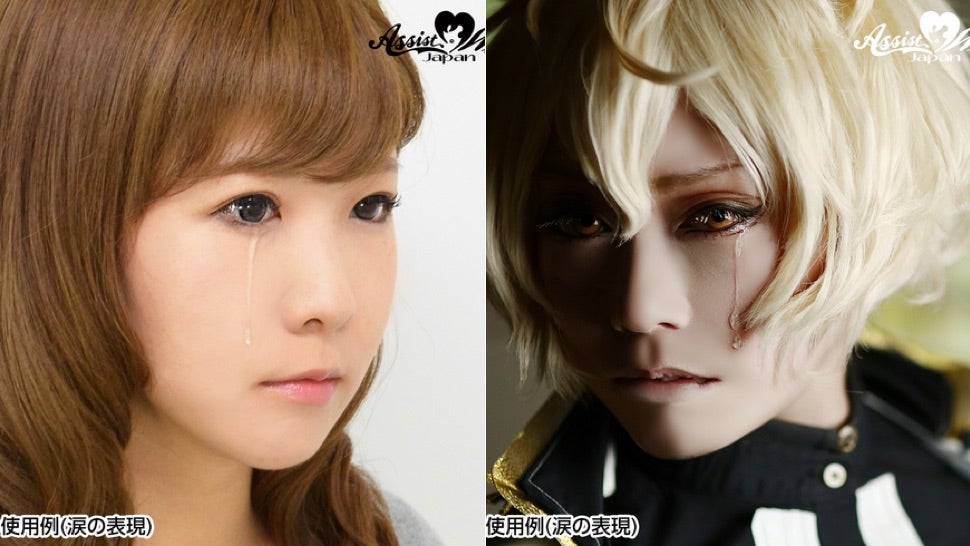 Don't be sad! Be happy, because you can now buy tubes of faux tears in Japan just for cosplay. [Images: Assist Wig]
[Images: Assist Wig]
As pointed out on GameOver, this is Namida Gel AS. "Namida" means "tear", and this clear gel can be used to simulate, well, tears as well as sweat for sad or gruelling cosplay.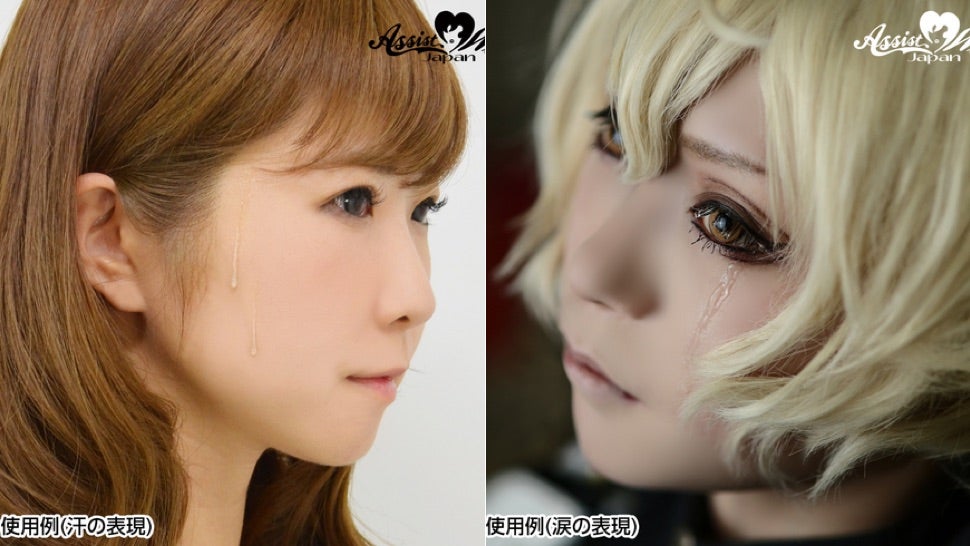 [Images: Assist Wig]
Apparently, the gel isn't sticky and won't harden, meaning cosplayers can redo any tears or beads of sweat until they get them just right.