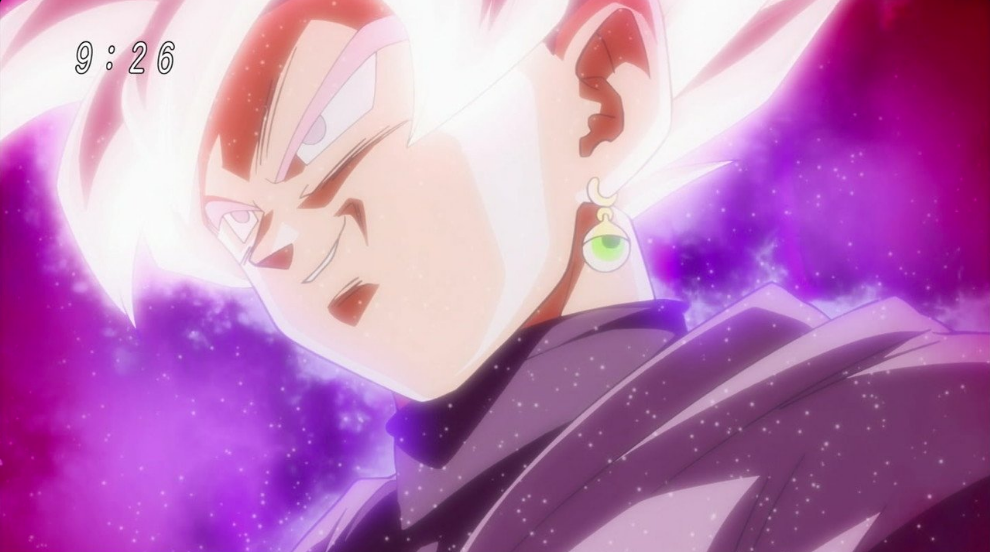 Previously we reported that leaks could indicate a pink-hair Super Saiyan was a thing. Now we can confirm that for sure. Meet Super Saiyan Rose.
[Image via you_bet_11]
The official reveal was in a teaser for next week's Dragon Ball Super.
超サイヤ人ロゼ登場! #ドラゴンボール超 pic.twitter.com/0FRFvXC3Uj

— まつさん (@you_bet_11) August 21, 2016
The on-screen text reads and "Black Goku Rematch! Super Saiyan Rose Appears!!" and corresponds to the previously reported Japanese TV anime listing for episode.
You can watch the full teaser below:
次回予告 再戦ゴクウブラック 超サイヤ人ロゼ登場 #ドラゴンボール超 pic.twitter.com/9T2NcSkRHb

— しのん° (@33213abc) August 21, 2016