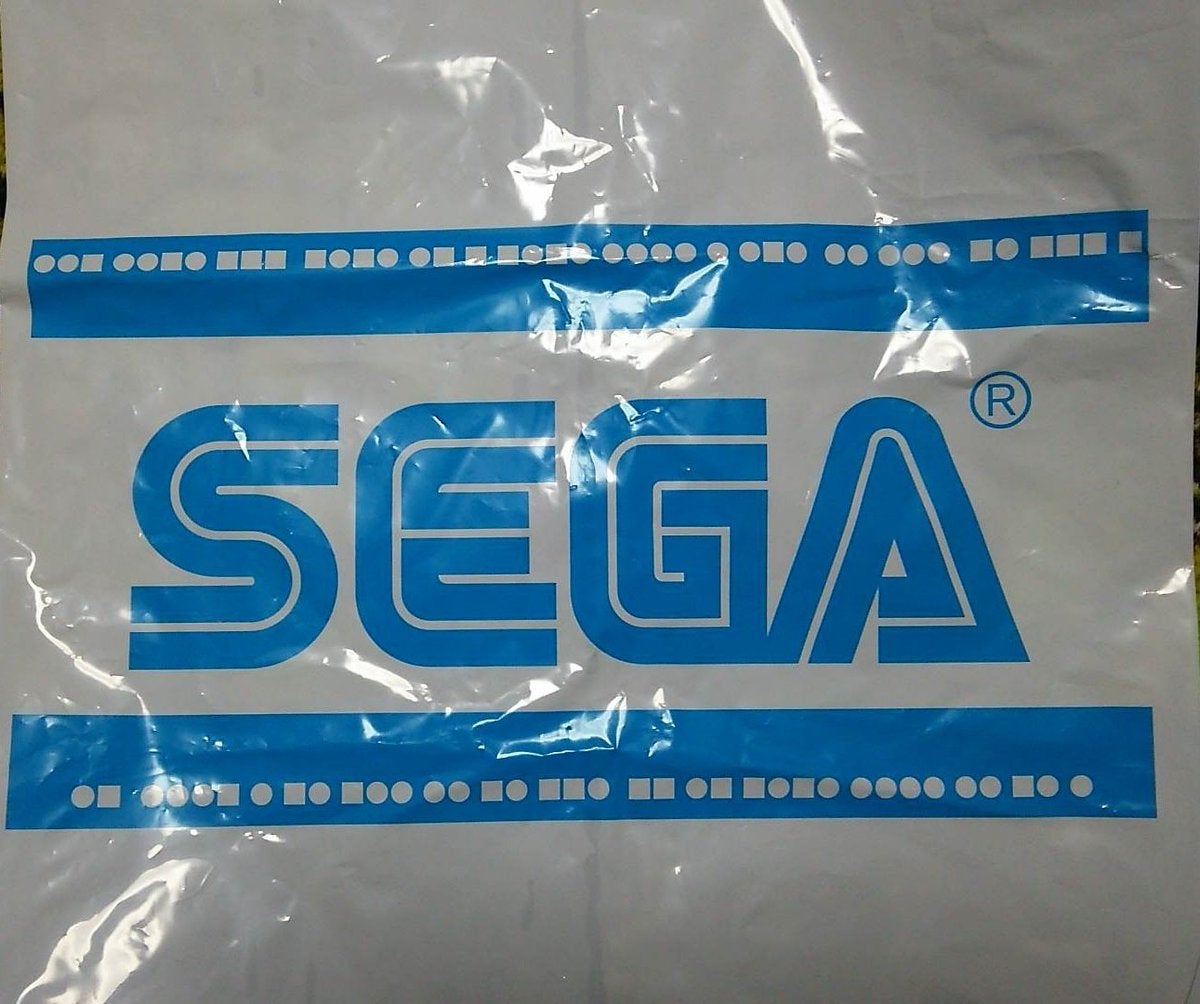 For the past two years, Sega Japan has been hiding a coded message on the plastic bags it gives out to those who win crane game prizes. Nobody realised they contained a secret message. That is, until now.
[Image via raika0510]
Sega's crane games are called UFO Catchers, and they are typically located on the arcade's ground floor as way to entice people into arcades.
SEGA in Ikebukuro ! This building is hugggeeee filled with arcade , purikura machines and UFO Catcher Machines. We … pic.twitter.com/Ue9SJfN7VA

— YingTzeNesia (@Yingtzenesia) March 24, 2016
There are hardcore UFO Catcher players, but most people try to win prizes for their kids, their date, or, yes, themselves.
Sega's "UFO Catcher" series of claw cranes are the most commonly installed claw cranes in Japan #retrogaming #Sega pic.twitter.com/oM8Qx793fi

— Arcade Facts (@ArcadeFacts) February 11, 2016
They don't always win! Though, in some arcades, the staff will help make the prizes easier to nab, especially if you've been feeding the machines loads of money, but not always.
Since everybody is talking about the hidden message "UFO catcher is not a vending machine" on the #SEGA bags... ? ? pic.twitter.com/vNltYeyzB8

— iPlaySEGA!! (@iPlaySEGA) August 23, 2016
As pointed out by IT Media (via RocketNews and Sega Nerds), a Japanese Twitter user named Sendou realised that the dots and bars on the bags weren't only design elements, but Morse code.
たまたま貰ったSEGAの袋に●と■が不規則に並んでるから気になってモールス信号で調べたら「UFO catcher is not a veding machine.」って出てきた pic.twitter.com/hzjDl8drCO

— 千堂 (@raika0510) August 20, 2016
The Morse code on the bag reads, "UFO Catcher is not a vending machine." Meaning? Just because you put money in a UFO Catcher, that doesn't mean you are going to get a prize!
This bag has been in use since 2014, and Sega's official Twitter account confirmed that this was the meaning, writing that the bag's graphic designer purposely added this message because when you play a UFO Catcher, there is suspense as to whether or not you are going to win a prize.
Or, maybe, figure out the secret message.