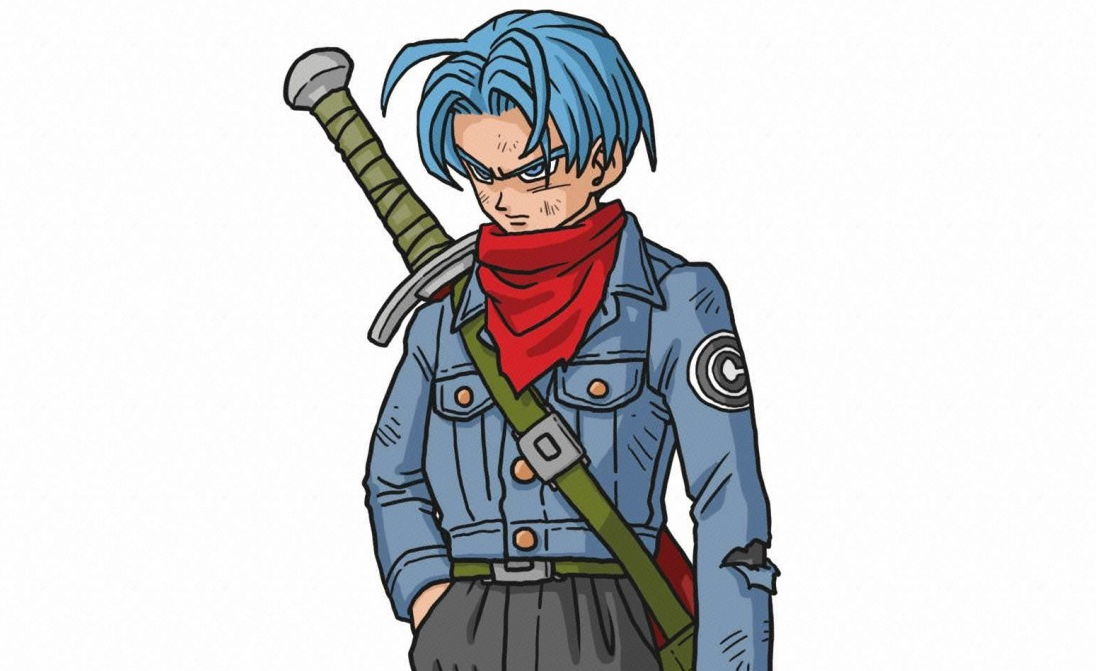 Dragon Ball Super is getting super good and super bonkers. Case in point? The most recent episode. [Image via Crank In]
Note: This article contains spoilers.
The latest episode did reveal that Black Goku is really Zamasu, while the other Zamasu is from a different timeline.
While this episode has a fight that is totally insane, for Trunks fans, what makes this one really stand out is when Future Trunks gets SO PISSED and morphs into a brand new form.
トランクスがブロリーぽい感じに!
#DragonBallsuper #ドラゴンボール超 pic.twitter.com/wOpxAynbon

— トラペゾinカルデア札幌 (@trapezohedoron) October 9, 2016
Blue, white and gold limit emit from this Future Trunks form, and his eyes go white.
Trunks New Super Saiyan form #DragonBallSuper pic.twitter.com/CrF7hU7Mm8

— DBZanto (@dbzanto) October 9, 2016
There are all sorts of theories and speculation as to what this Super Trunks form is.
So trunks just powered up same way broly use to that's new #dragonballsuper pic.twitter.com/b5kTd8ZVaw

— Deon won't change (@Keep_your_lies_) October 9, 2016
At first I thought Future Trunks was going to reach Super Saiyan 3 but... WHAT IS THIS NEW FORM?! Legendary Super Saiyan?! #DragonBallSuper pic.twitter.com/qnSdidTNpw

— Shangyou (@GraspVictory) October 9, 2016
WHAT FORM IS THIS NOW!? #DragonBallSuper pic.twitter.com/vgi7Kvop9N

— MsBooBabe ? (@MsDBZbabe) October 9, 2016
Whatever it is, the appropriate reaction, of course, is this:
That #DragonBallSuper episode got me like @ThePhone999 pic.twitter.com/Ns3atNN0fJ

— Malcolm of Wakanda (@SSJFlash) October 9, 2016
Right now is a very, very good time to be a Dragon Ball fan.
Dragonball Super is getting goooooooooooood

— Edmond Lee (@edmonsterlee) October 10, 2016
Well dragonball super just got extra amazing

— Elliott mueller (@vLethai) October 10, 2016
For more, check out the show's official Japanese site.