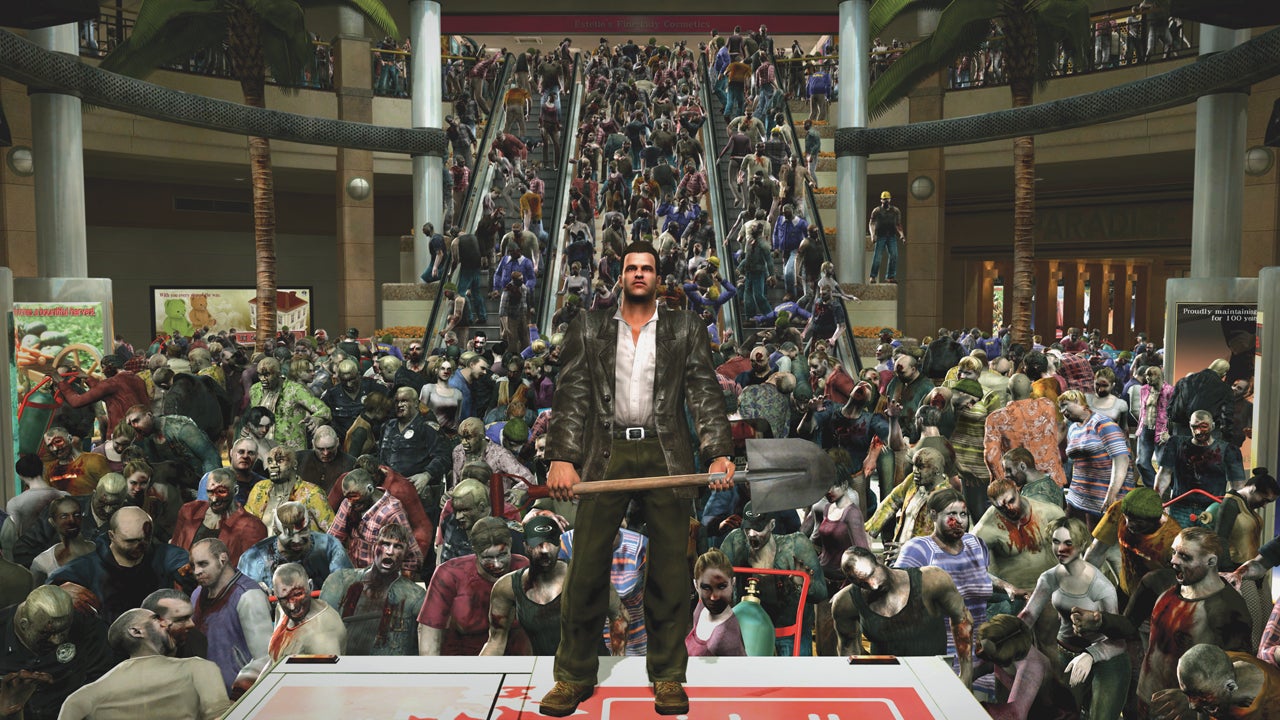 During big sales, such as those held post-Christmas, armed soldiers of capitalism move on local games outlets with just one thing on their minds: New stuff for less money.
Dead Rising
Gaming equipment is expensive. We get it. But games retail employees don't need to suffer for our thriftiness. Every year, they do. This year, in our urgent fury to grab a new, discounted PS4 Pro (or in your dad's confused journey to find a late Christmas gift good enough to make up for its lateness), consider the store employees' side of things.
They are experiencing the retail equivalent of Dynasty Warriors.
To help advocate for the brave men and women behind your local EB Games, Big W or Toys 'R' Us counters and in the stacks, we spoke with a few current and former employees who've sold games and consoles during huge sales. They have kindly provided Kotaku readers with tips on how to make their shifts less miserable:
Figure out what you want before going into the store. Call ahead a few days beforehand. Don't wait in line for an hour, get to the counter and ask a retail employee what's hot in gaming when there are dozens of people behind you.
Prioritise. It's unlikely that you'll get a console deal, deals on three popular games and every accessory you want at the perfect price. Think about what you'd be OK going without and consider that, often, the console deals are better than the deals for individual games.
Retail employees are working as quickly as they can. Seriously.
Research promotions before you head to your local games outlet. All the information you'll need is online and it will take a load off in-store employees if they don't have to explain the deals to you.
If you're being helped by a new employee who doesn't know the ropes yet, instead of getting upset, just thank them and move on to another employee.
Know when the sales start. Sometimes they start early.
If you are nice to a retail employee, they will be more likely to help you. Weird, but true!
Know the return policy for items you purchase. Also, don't argue with retail employees about the return policy or cut them off when they're telling it to you.
Games retail outlets don't have an infinite stock (See: NES Classic). That's not the sales rep's fault. It's first come, first serve — especially for the latest console at the lowest price. Don't get mad if the outlet runs out of something. You can probably buy it online at the same price.
Don't get violent! Don't yell! Calm down. It will be fine. Everything will be OK.
Finally — and this is my tip — buy a few things for friends and family! Now's a great (and affordable) time to get your loved ones into your favourite hobby.