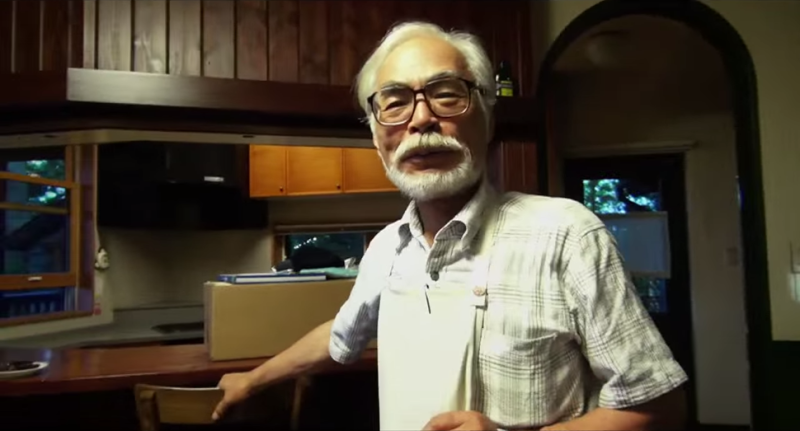 Back in 2013, Hayao Miyazaki retired from feature filmmaking, saying, "This time is for real." Now, his long time producer says Miyazaki is coming out of retirement for another full-length movie. 
Even though he had retired from features, Miyazaki continued to come into Studio Ghibli and work. After initially stepping away from directing features, Miyazaki began learning how to animate on a computer and was working on a CG short called Kemushi no Boro. As Kotaku previously reported last fall, Miyazaki wanted to turn that into a feature. 
Miyazaki pitched Suzuki the idea, but there was no official decision on whether or not the movie would be made. Nothing was official.
Toshio Suzuki of Studio Ghibli pic.twitter.com/8EOPy8uXOr

— Chuck D. (@WolfgangChuckD) February 24, 2017
Pete Docter and Ghibli producer Toshio Suzuki talking about "The Red Turtle." pic.twitter.com/vdgNtJpmsE

— Cartoon Brew (@cartoonbrew) February 24, 2017
During an a pre-Oscars interview with Toshio Suzuki for The Red Turtle, the producer apparently confirmed that, yes, Miyazaki is now working on a new feature film.
Toshio Suzuki confirms at the Academy that Miyazaki is definitely un-retired. And Suzuki is producing his next feature.

— Cartoon Brew (@cartoonbrew) February 24, 2017
Note that this is a correspondent for Kyodo News, one of Japan's largest news agencies:
BREAKING: Studio Ghibli producer Toshio Suzuki confirms that Hayao Miyazaki is currently working on his next feature length film

— Chuck D. (@WolfgangChuckD) February 24, 2017
According to the published Kyodo report, Suzuki said that Miyazaki has come out of retirement and was currently at work. "Right now in Tokyo, he's putting all his effort into making it [the feature]." Suzuki is producing the picture.
As reported previously, the idea was to have the film out before the 2020 Tokyo Olympics.