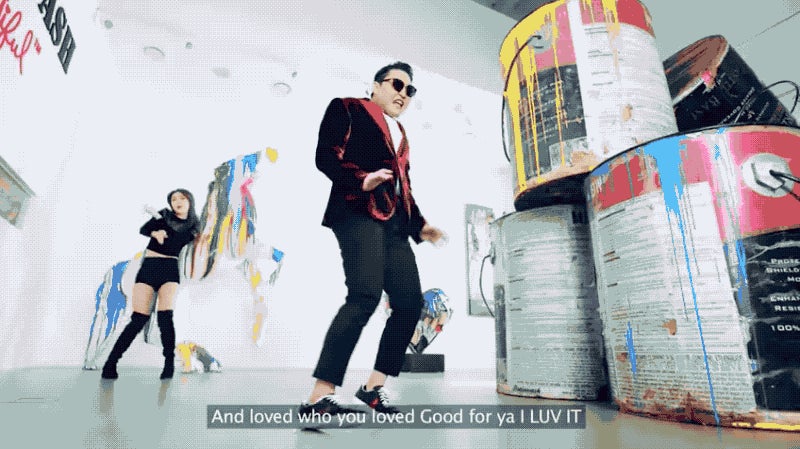 [Image: officialpsy]
"Pen-Pineapple-Apple-Pen" singer Pikotaro just made a quick cameo in the video for PSY's new song "I Luv It."
PSY, of course, took the internet by storm back in 2012 with "Gangnam Style."
Hopefully this cameo means Pikotaro has finally earned some money, even though he's only in it for a few seconds. (He's also been appearing in ads in Japan, so yes, he has been cashing in.)
Lee Byung-hun also puts in a rather lengthy cameo.