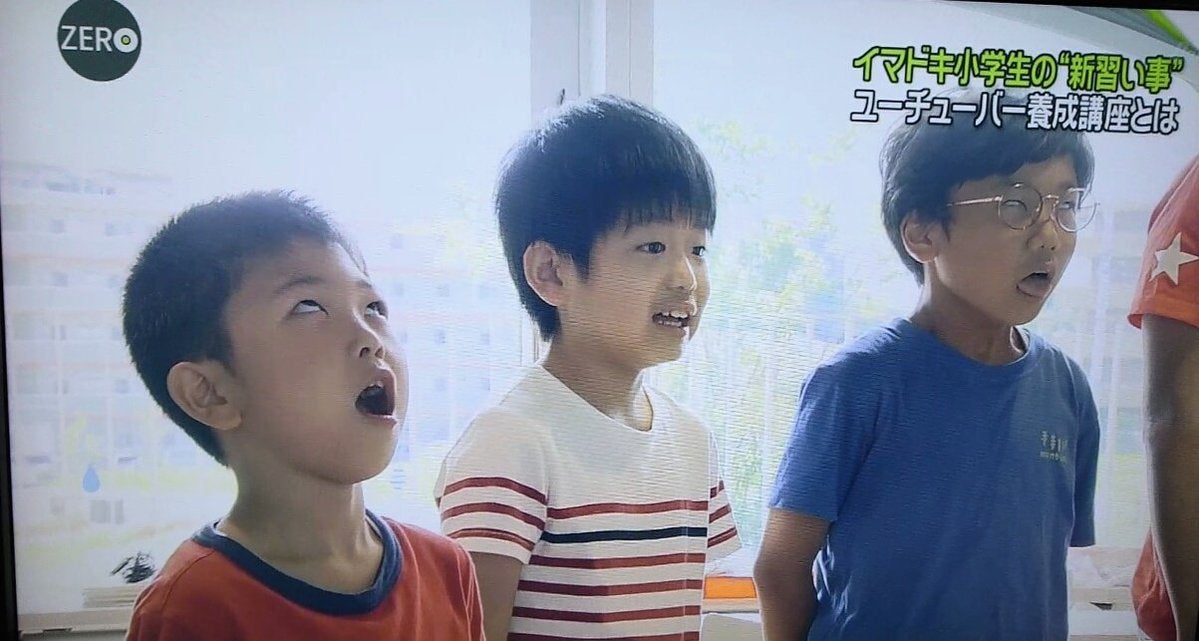 Earlier this year, insurance company Sony Life conducted a poll, asking junior high schoolers what they wanted to be when they grew up. For boys, the third most popular choice was YouTuber.
[Image: まゆ]
Number one was IT engineer/programmer, while number two was game creator. For girls, YouTuber was the 10th most popular choice. That might explain why this YouTuber Academy is now teaching kids in Japan how to make better videos. Or, at least, why there are enough children interested is taking the two-hour class. 
On Thursday, the evening news covered the seminars, which are put on by a company called Fulma and not YouTube directly. They have been profiled on several other programs and channels, including NHK.
[Image: まゆ]
Kids learn things such as how to make big reactions for the camera, how to introduce products on camera, and the importance of thumbnails. They also practise their reactions (top photo) and discuss what's important for viewers.
According to NicoNico, each two-hour seminar is designed for groups of around 10 students, costing each YouTube wanna-be ¥3240 ($37). The first three classes completely filled up, and there are plans to expand from Tokyo to Osaka. 
ニュースみてたんだけど、今時の習い事はユーチューバー養成講座かぁ。

未来が心配だけど、とりあえずこれだと、はじめんやヒカキンみたいにはなれないと思うよ。 pic.twitter.com/0rknDiL5I0

— みゆ@ぽきなー (@615S3725) August 23, 2017
With as famous as some YouTubers have become, something like this seems inevitable.