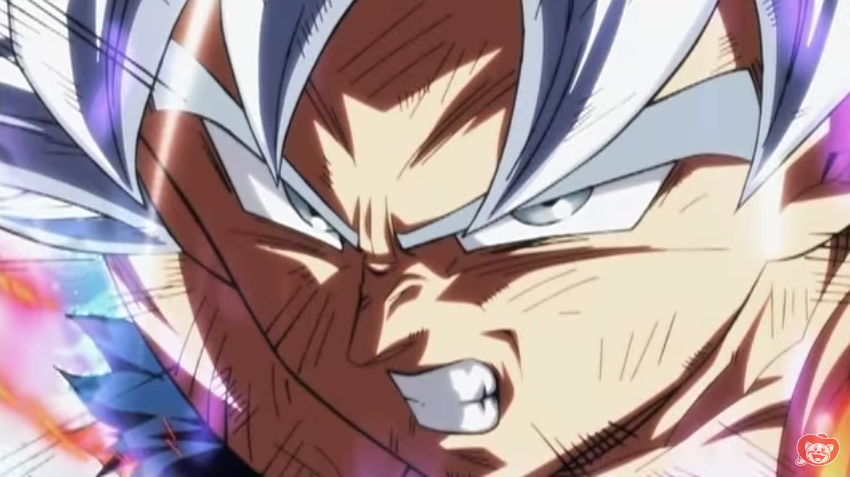 Screenshot: 東映アニメーション公式YouTubeチャンネル
Today the Dragon Ball Super's last aired. There is a movie hitting theatres this December, so more Dragon Ball is coming, but for now, it's over.
Note: This article might contain spoilers. If you haven't seen the last episode, you can watch it on Crunchyroll.
The general consensus seems to be that the last episode was excellent!
Fasten your seatbelts! The Tournament of Power ends tonight????#DragonBallSuper pic.twitter.com/p7pS723X7P

— Toei Animation (@ToeiAnimation) March 24, 2018
It brought a close to the Tournament of Power, with Goku and Frieza joining forces to defeat Jiren. There were references throughout the episode that we will meet these characters again. Hopefully, that won't just be in the movie, but with a return to TV!
And just like that... Dragon Ball Super concludes. Damn man. Crazy.

— Deion | SeeReax (@SeeReax) March 25, 2018
Really, describing the episode would be a total waste. I just really enjoyed it, that's basically all I have to say. The fight at the beginning had FINALLY some actual teamwork and coordination, and some really solid art from Takahashi as always. pic.twitter.com/EbLZPYLSOx

— Cosmozerk ???????? Good bye Dragon Ball Super! (@Cosmozerk) March 25, 2018
Dragon ball super ended noooo ????????????????@ToeiAnimation that movie better be worth the wait. pic.twitter.com/CmyhaEuZNc

— japnam (@japnamiscool) March 25, 2018
Dragon Ball Super was great tonight! I didn't expect the outcome of the fight. Glad to see everything is all back to normal with that wish! #DragonBallSuper pic.twitter.com/yXkkORZ0bk

— Dustin HyperShadow92 (@HyperShadow92) March 25, 2018
They really did it until the end. Congratulations Universe 7! That was a very entertaining Tournament! You all fought well!#Dragonball #DragonBallSuper #FinalEpisode #DBS131 pic.twitter.com/d0IurXXTa8

— [Teen] Future Trunks 飯 (@MiraiNewHope) March 25, 2018
Fuck all your nostalgia, the Tournament really the best arc in Dragon Ball History.

— infinite (@SacredFireNegro) March 25, 2018
Dreams#ドラゴンボール超 pic.twitter.com/PHBWK0RrKh

— GovetaXV (@GovetaXV) March 25, 2018
He's down. He's broken. He's hurt but he's not giving up without a fight. HUGE PROPS to Jiren for his durability in continuing the battle despite THAT happening to him.
In Jiren's words, It's over.
RT if you will miss #DragonBallSuper pic.twitter.com/lEv0R9bnuO

— Alex (@UnrealEntGaming) March 25, 2018
The end of #DragonBallSuper (for now), with the hope that the Earth never again sees the kind of darkness that brought it close to extinction so many times. But if that day comes, there is one who will step out of the shadows & fight for all that is good & true. #ドラゴンボール超 pic.twitter.com/RJ7iqUtVeq

— Joshua Chiu (@JoshuaChiu1993) March 25, 2018
DRAGON BALL FOR MUTHA FUKN LIFE!!!! pic.twitter.com/IQ7F5GNwMX

— Fornever (@ForneverWorld) March 25, 2018
What a good 3Years of Dragon Ball Super Its Been..???? "Until we meet again" pic.twitter.com/XbaUUYrL4u

— Edgardo (@Eddyllanas713) March 25, 2018
@SeanSchemmel @VoiceOfVegeta @brutalpuncher1 @AnimationBliss @FUNimation @FrebbyBoi the best saiyans in Dragon Ball Z Goku and Vegeta rules in Dragon Ball Z Vegeta and Goku those two saiyans first fight of dbz and dbs the same duel but Vegeta and Goku Super Saiyan Blue pic.twitter.com/y4y5tInvwo

— Esmeralda G. Pacheco (@EsmyPacheco) March 25, 2018
@MetalSkull423 @SeanSchemmel @VoiceOfVegeta @vobuzzweekly @ToonamiSquad @brutalpuncher1 @DavidGN40 @FUNimation @Kisuru @KurumiShim Dragon Ball Z the first battle of Goku and Vegeta but in Dragon Ball Super DBS the same duel but Vegeta and Goku Super Saiyan Blue pic.twitter.com/EFK4ERRMcR

— Esmeralda G. Pacheco (@EsmyPacheco) March 25, 2018
Ending of Dragon Ball Super brought me back to Goku and Vegeta's first battle???? pic.twitter.com/Enti0ZioUe

— Aaron. (@Beaulieu_11) March 25, 2018
Goodbye Dragonball Super ???????????? pic.twitter.com/kv5WbxYQZf

— Jose NAF ???? (@FlakoTaco) March 25, 2018