Not like anyone's talking about Ewan McGregor and Obi-Wan Kenobi all of a sudden. Right?
If you follow me on social media — you're probably aware that I like toys. Whether it's Lego, Funko Pops, fancy high-end dolls, or more traditional action figure fare, you name it, I like it. Much to my wallet's chagrin.
Anyway, while the internet was getting all excited about the latest in a long line of rumours last night, in an act of kismet Hasbro's new Black Series Obi-Wan figure showed up on my doorstep.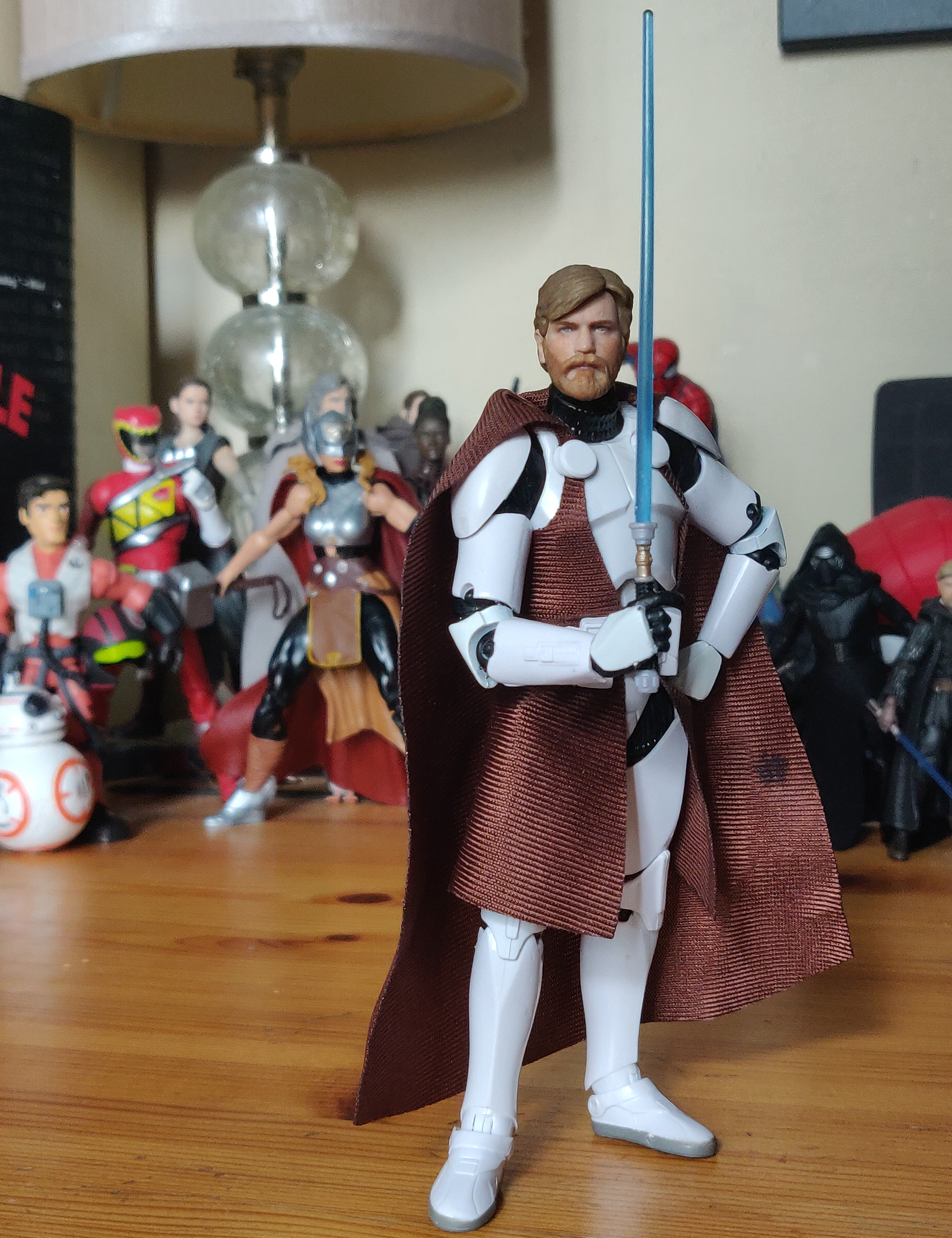 Sassy Obi-Wan is sassy. (Photo: James Whitbrook/io9)
Loosely inspired by Clone Wars — the excellent Genndy Tartakovsky shorts, not the equally excellent 3D animated series that followed them — and the old Dark Horse Republic comics, the figure depicts Obi-Wan as a Jedi General at the height of the war, wearing Clone Battle armour instead of his usual robes like we saw in the movies.
It's a neat look, and it's the first time there's been a Revenge of the Sith-style Obi-Wan head that utilises Hasbro's "photoreal" printing technology, so it actually does a pretty good job of looking like McGregor — a man who can only say "It's not happening as far as I know, but I'd be happy to do it" so many times — for a 6-inch, $US29 mass-market toy.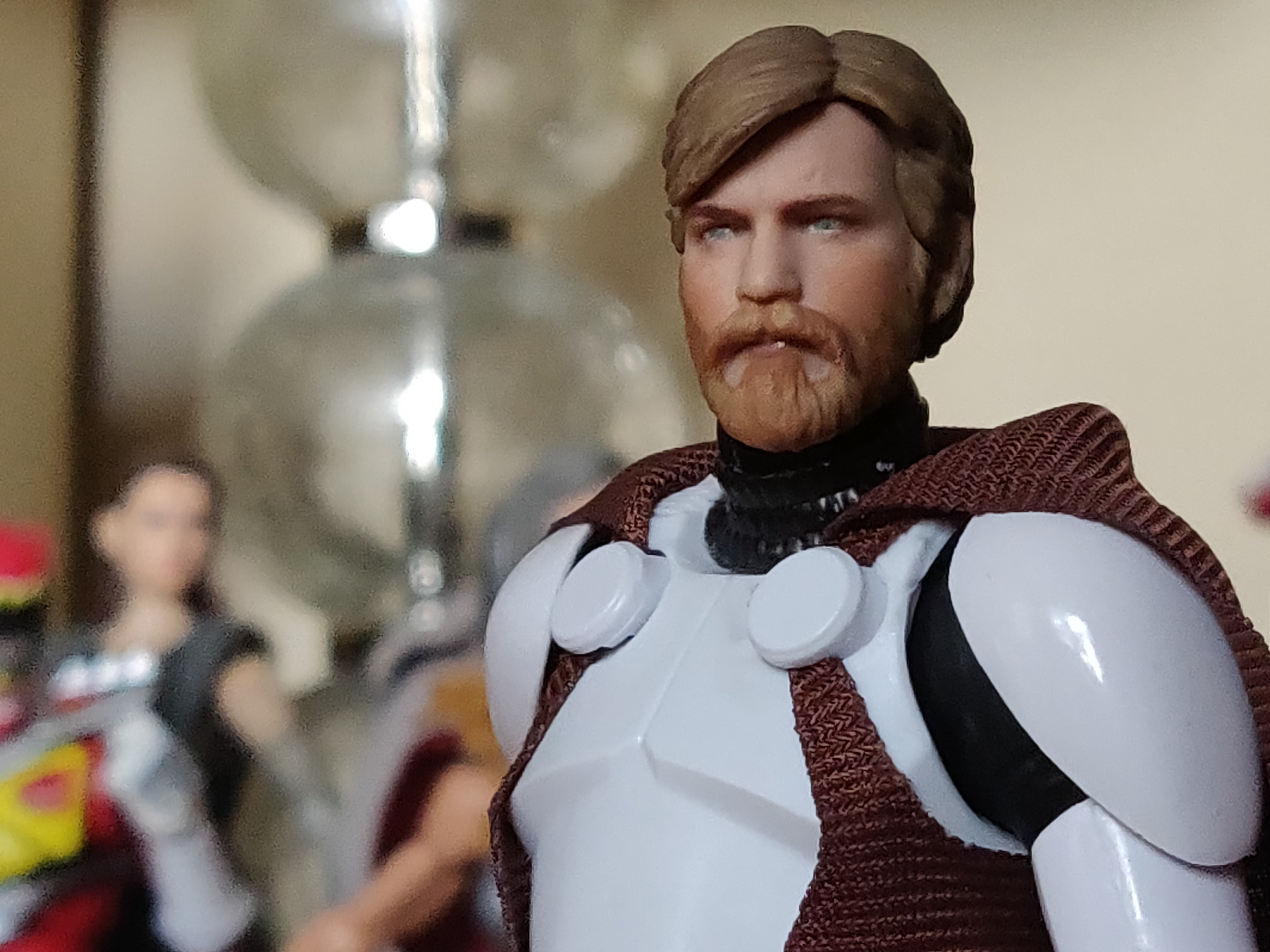 Photo: James Whitbrook/io9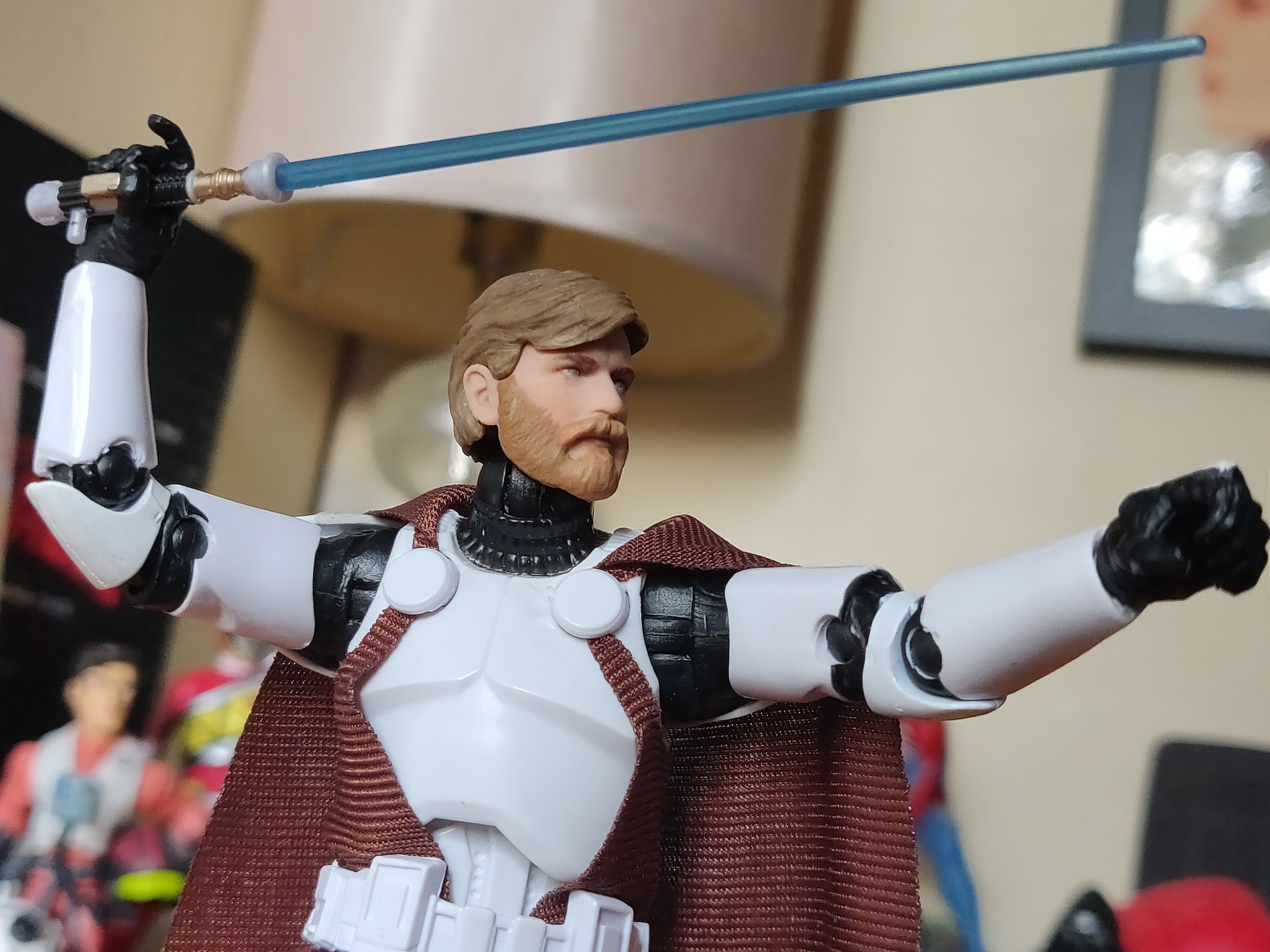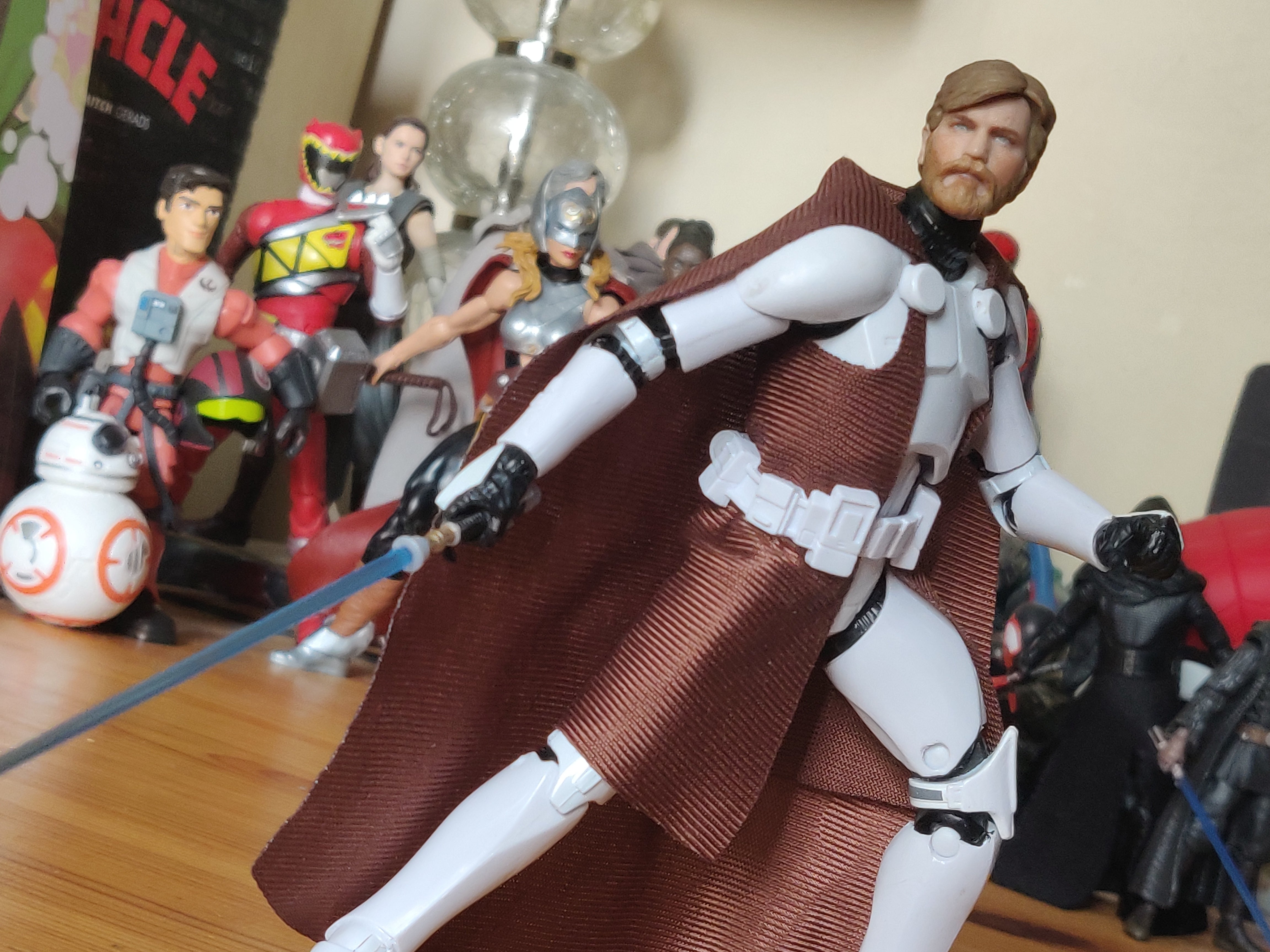 God, remember the first Black Series Obi-Wan? Sure did suck, but action figures have come a long way! Good thing they have too, just in case a certain massive megacorporation were holding a convention about upcoming projects next week where something that would require, say, a whole merchandising line of toys that look like Ewan McGregor as Obi-Wan Kenobi to support it, could possibly get officially confirmed.
Sadly, it's been a long time since any normal Clone Troopers for a Clone Commander Obi-Wan to actually command were released in the Black Series line, especially the "Phase 1" type this look was most associated with in the Expanded Universe. So instead, my Obi-Wan currently commands Scarlet Witch and Peggy Carter circa Captain America: The First Avenger.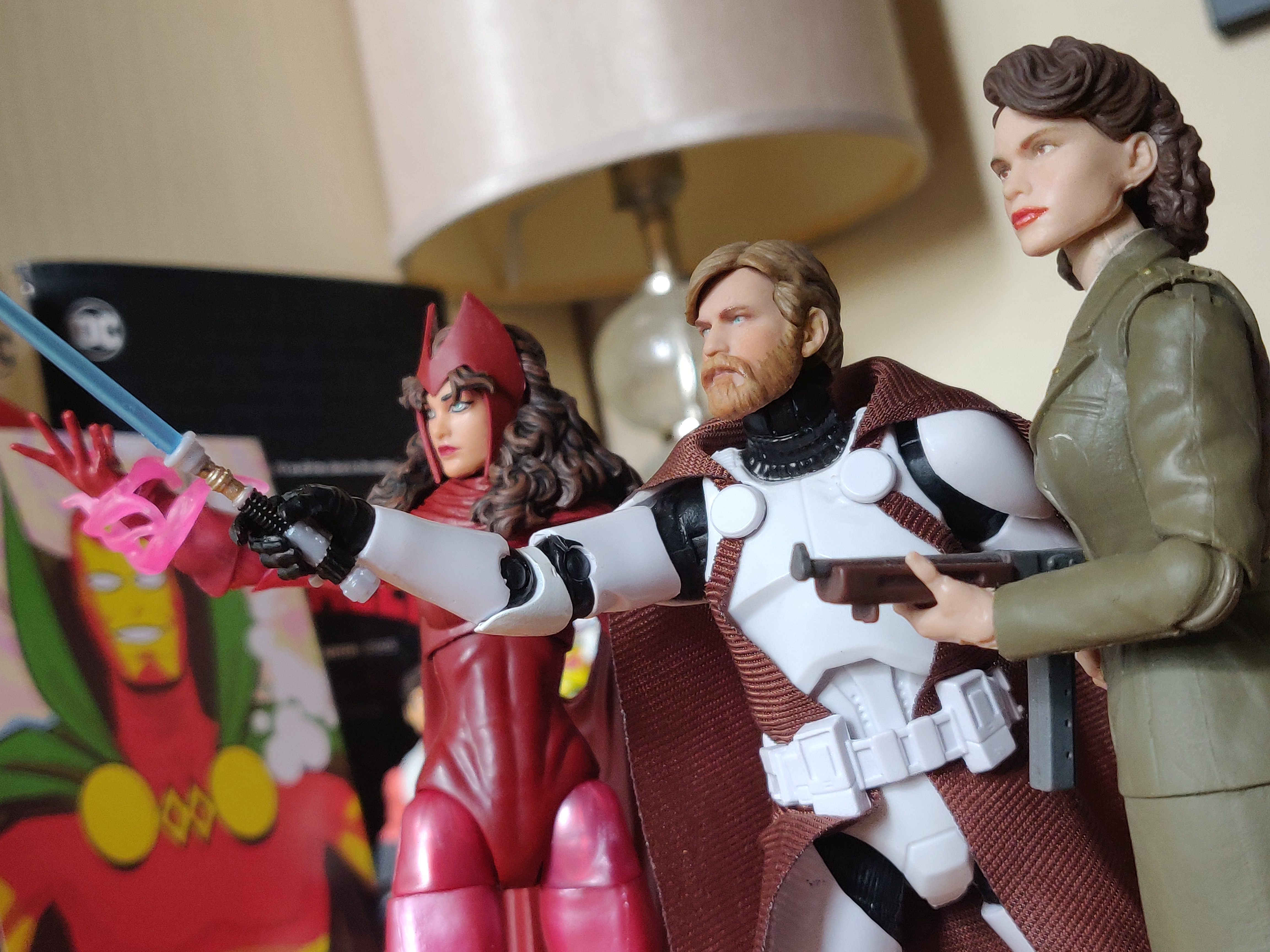 The Clone Wars That Liberals Want. (Image: James Whitbrook/io9)
Now wouldn't that make for a live-action movie (or streaming service series) only made possible by a monolithic monopoly of entertainment properties!
Anyway, I didn't want him to get lonely, so I also bought a Black Series General Grievous for him to fight on my desk while I write about Disney's fine, seemingly endless slate of entertainment products.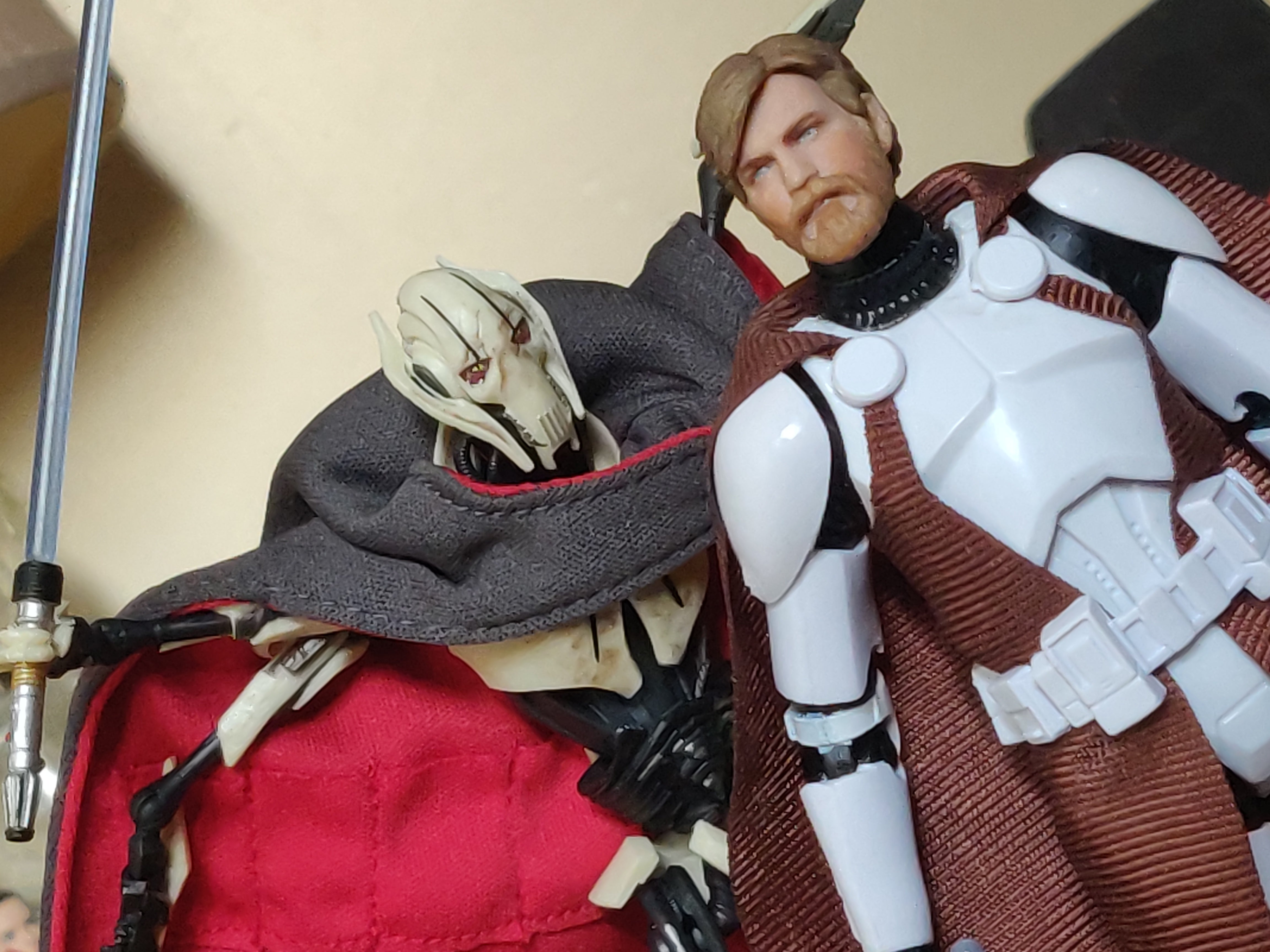 Photo: James Whitbrook/io9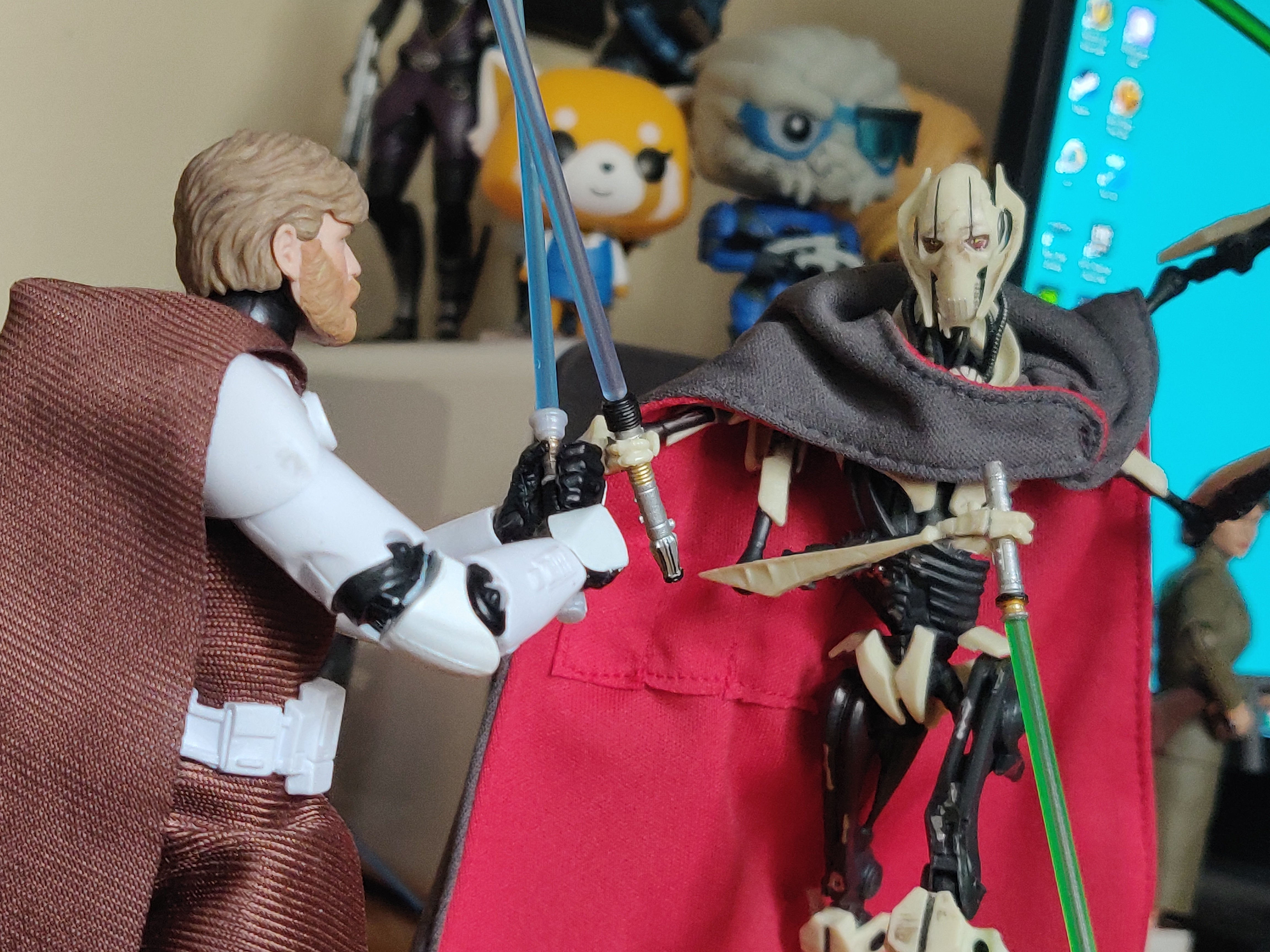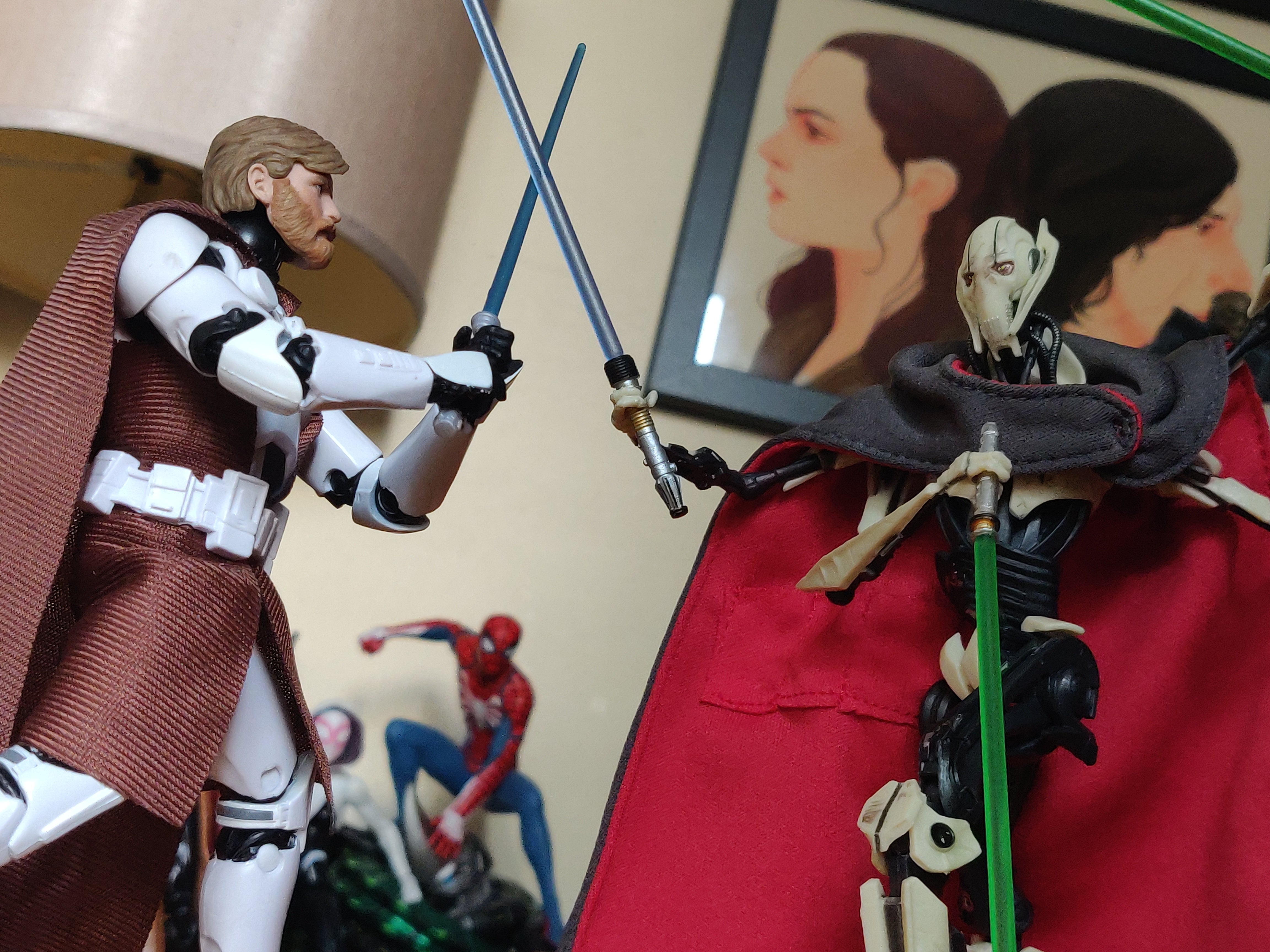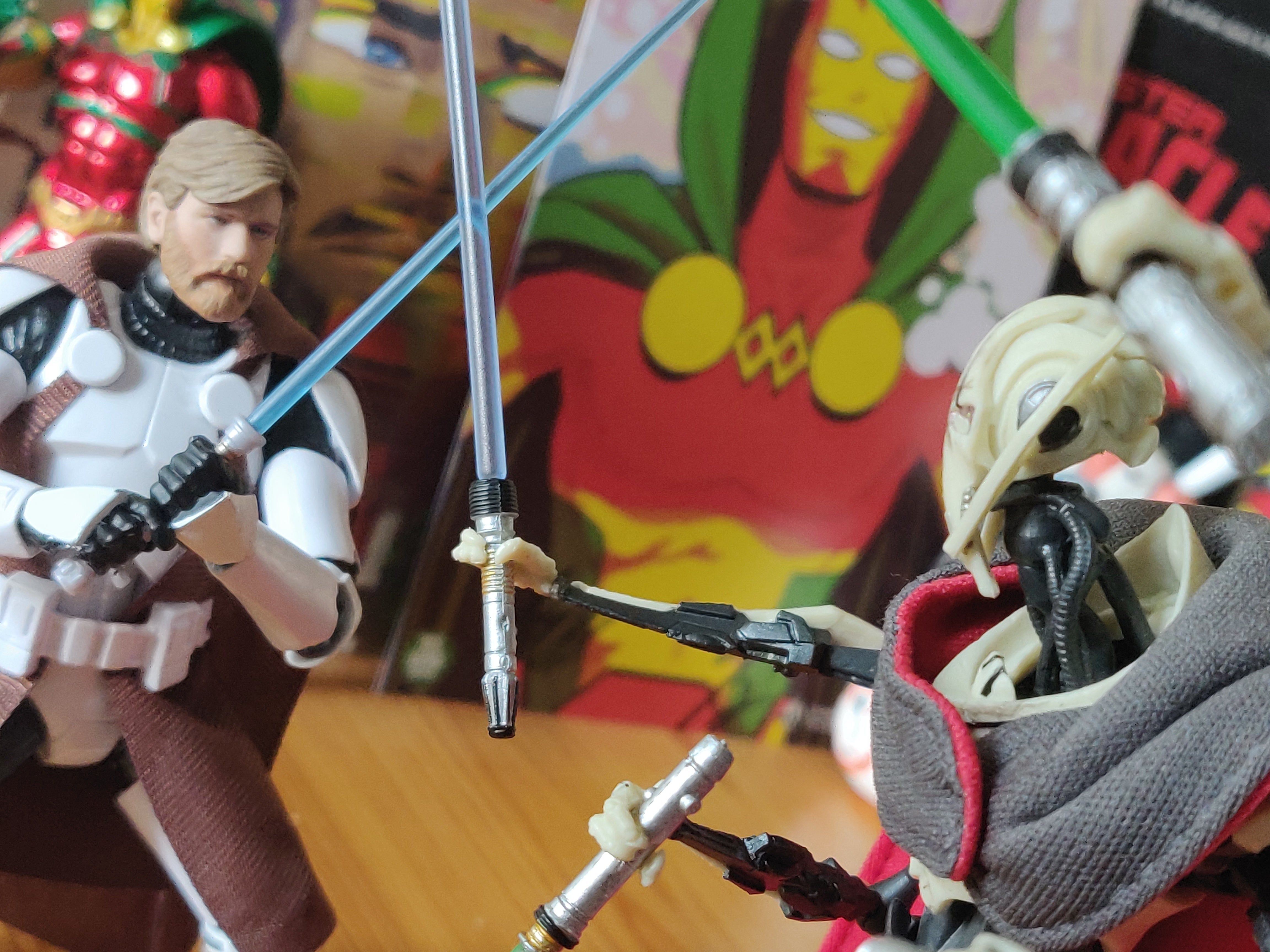 The Black Series Clone Commander Obi-Wan should start hitting toy stores and online sometime in the next few months.