Back to the Future has so many incredible scenes in it, wouldn't it be special if you could commemorate them all on a single poster? Don't worry. Mondo has you covered.
MondoCon, the company's poster art and culture convention, happened last week in Austin, Texas and with it came dozens of brand new posters made just for the event. You can see a bunch of them below but check out this Back to the Future piece by excellent master of emoji-cuteness, 100% Soft.
The poster is 90cm x 61cm screenprint in an edition of 300. If any remained at the end of the convention, they would've appeared on the Mondo website, but it looks like it was so popular, they're all sold out! Here's the poster in all its glory: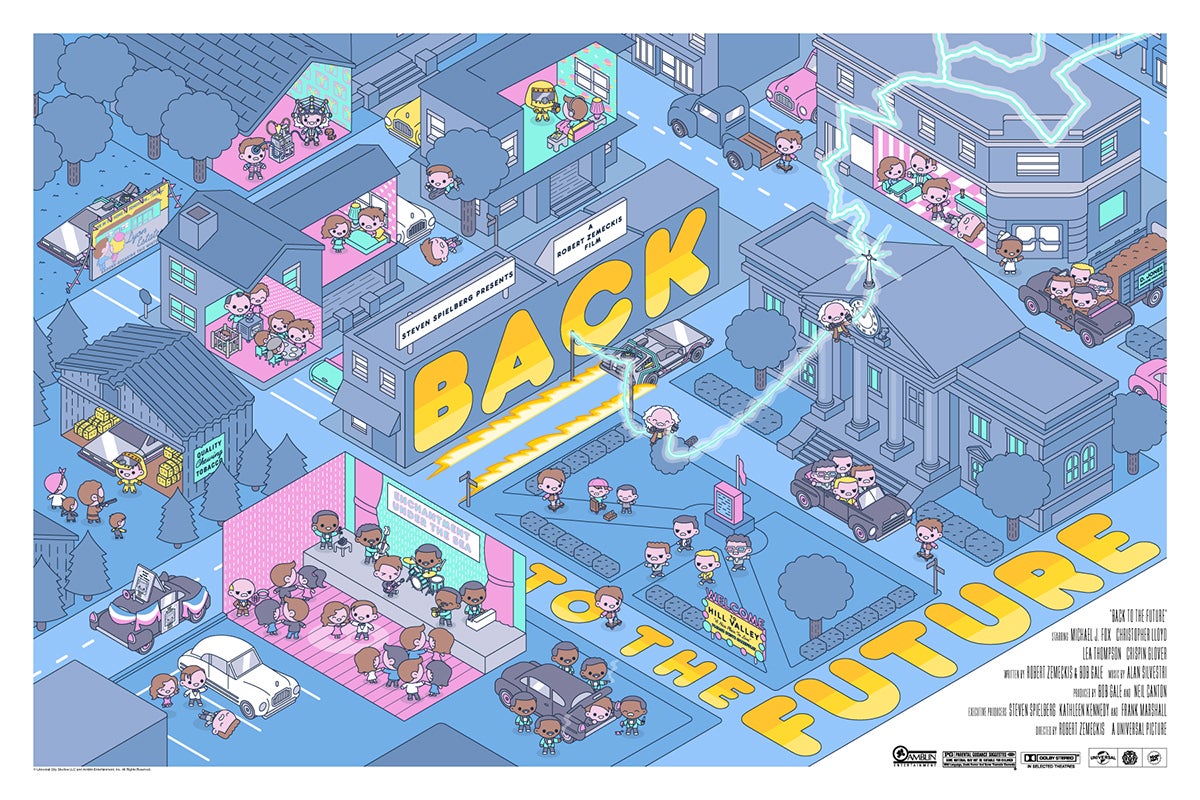 Back to the Future by 100% Soft (Image: 100% Soft, Mondo)
There's a lot going on there, so Soft was kind enough to also exclusively provide us with a few close-ups. You see Doc Brown on the clocktower above, but check these out!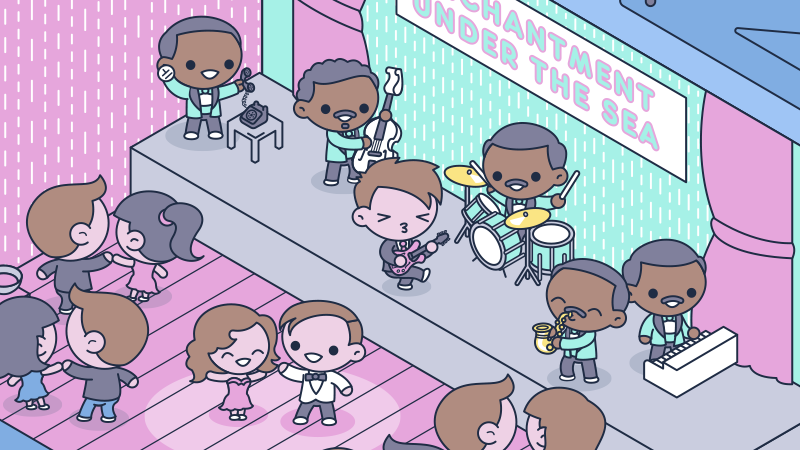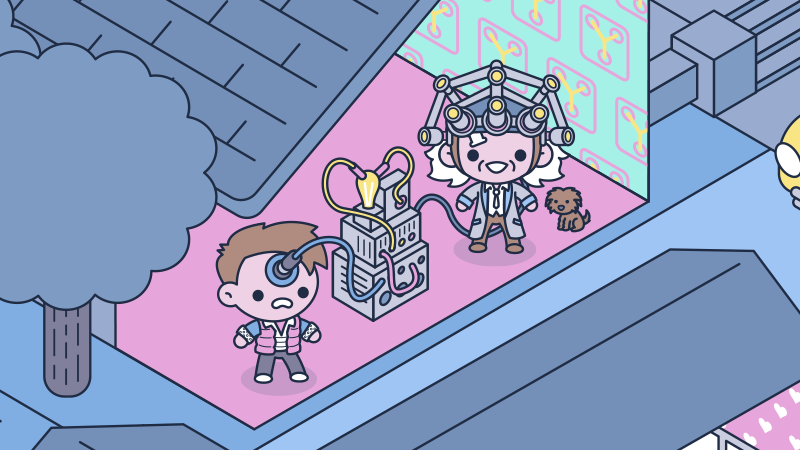 Awww, little Einstein. (Image: 100% Soft, Mondo)
So rad.