[email protected] was launched in 2014 as a tool for independent developers to publish their titles across Windows PC and Xbox One. It's since become a hub for indie games, and a great way for players to discover new and unique stories from around the games industry — including from Australian indie developers. At PAX Australia, I had the chance to sit down with [email protected] Director, Chris Charla, to discuss the importance of indie games development and the benefits for indie developers under the [email protected] program.

[email protected], essentially, is a program where games creators can register and self-publish their games via Microsoft's game platforms. Registered developers are able to access the official Xbox One development kits and build their audience with support from Xbox. While the program has grown to accommodate many fantastic indie games, the process wasn't always so smooth, and it's evolved a lot since it first began.
"When we first started, it was… two or three people in a three metre by three metre space. We were packed in and just getting things going," explains Charla. "We knew exactly where we wanted to get to, which was to have devs have it as easy as possible to have their games shipped on Xbox One. We had an enormous amount of work to do at the beginning. [But] in the ensuing five, six years — I think we've done that."
It's long been a core value at Xbox to promote the world of indie developers, and as Charla explains, this directive guided the work and direction of [email protected], as well as Microsoft's presence in the gaming world. This has been made most clear at their E3 presentations over the last few years.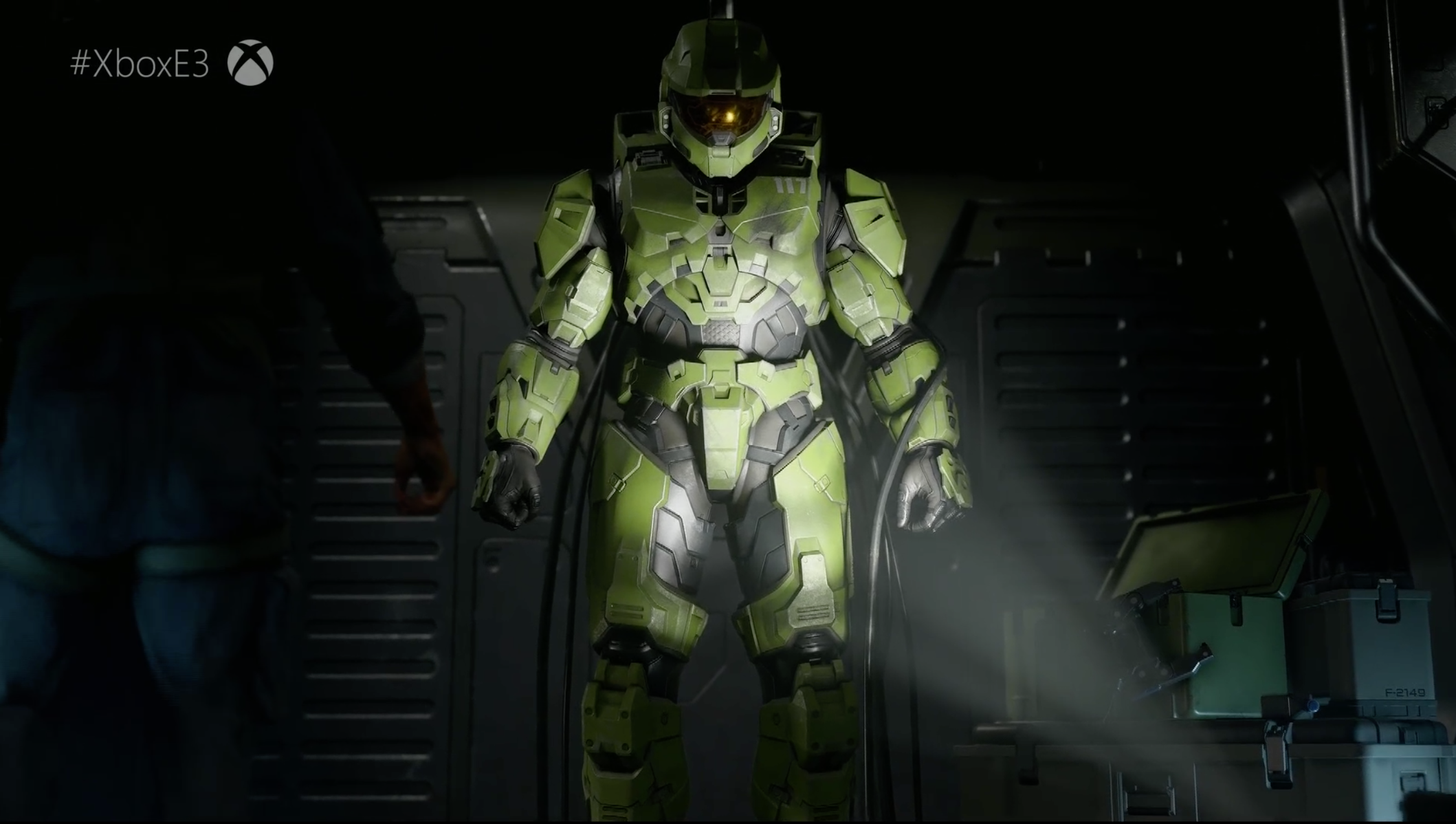 The first details on a powerful new Xbox console, release dates for anticipated games like Cyberpunk 2077, and another developer acquired by Xbox Game Studios led Microsoft's packed slate of announcements for its E3 briefing on Sunday.
Read more
"In 2013, we had Below on stage at E3 as an independent game before [email protected] was announced," Charla says. "Then, the next year, we had a bunch of games from independent developers together on stage… In the last few years, we haven't had a bunch of independent games together on stage. Instead, we've had a bunch of amazing games just standing on their own. They have really grown in stature and importance to the point where it's easy for them to take their full place in the briefing."
This reverence for independent games is rare in an industry that so often defers to AAA games as the 'standard' for all games. But it's clear the passion that Charla has for indie games and the unique stories that they tell. Afterparty, Dead Static Drive, Way to the Woods and Spiritfarer are just some of the upcoming games that he highlights as his personal most anticipated.
Image: Spiritfarer (Thunder Lotus Games)
But while [email protected] provides tools for indie developers to realise and actuate their games, there'll always be questions around its viability and the tangible benefits for developers joining the program. Questions of financial benefits and overall support come into play, but as Charla makes clear — [email protected] is a program designed with independent developers first and foremost in mind.
"We've paid more than $US1.2 billion ($1.7 billion) to independent developers this generation for games that have come through the ID program," says Charla. "There's great commercial opportunity. There's great artist opportunity." How this amount correlates with individual income and earnings was not explained.
The balance between artist expression and financial needs that Charla highlights is an essential and often overlooked part of indie games, because while art and passion is important for indie developers, their games are still made at the whims of their financial circumstances.
In the case of Australian games, the options for funding are particularly dire, despite efforts to provide greater support for developers. While Australian film and TV are well accounted for by national Australian funding bodies, video games are still largely forgotten.
It's why programs like [email protected] are so needed.
Image: Afterparty (Night School Studio)
Developers in the program can also take advantage of inclusion in the Xbox Game Pass program, where subscribers are able to access and play games for a set monthly fee. This heightened visibility gives gamers a chance to play whatever they like in their own time, and to potentially discover and play indie games that they wouldn't previously have thought to try. Importantly, indie developers who are part of the [email protected] program are also given support to help them increase that visibility and grow their audience through Game Pass.
After all, indie games are now contending with a different audience than they once were, and gaming habits are noticeably different, according to Charla. "When I first started at Xbox about nine years ago… digital purchase patterns were different than they are today," says Charla.
"What we've seen is that people tended to buy a lot week one… Today, the week one is no longer a strong indicator of lifetime performance. We see a much [longer] tail for games at all levels… It's common that people play games at their own pace." This audience, in turn, has reshaped how indie developers are able to market and promote their games.
The only constant in the global games industry is change, and with more interest than ever in Australian-made games, it's clear that the future of the indies is changing.
Imagine an oldschool Fallout or Wasteland-type scenario with XCOM-like combat, and the whole game is set in Australia.
Read more
Renewed interest and support for games in Australia, particularly by way of Film Victoria, has seen the scene blossoming to the point where a $600,000 crowd-funded adventure musical is a real, tangible and exciting project. And Summerfall Studios is just one of the developers leading the push for Australian indie games development. It represents an overall trend as the popularity of indies continues to grow around the world.
1997's Blade Runner was a point-and-click adventure like no other at the time. But any attempts to re-release the game, let alone re-master, were made impossible after the original source code was lost during a Westwood Studio move.
Read more
So, what is the future of indie games? Charla says that independent games are going in multiple different directions. "I think that… you have these sweet spots that will continue to see growth. So I think you're going to continue seeing cool games from single auters, doing really, really interesting things. And then you'll see cool games like Untitled Goose Game or Dead Static Drive on a four person team level."
But Charla also says that indie games are becoming bigger and more ambitious than ever before. "We've also seen some independent studios who are now approaching the 30 person level and doing bigger games," he explains. "They're exploring more multiplayer games, and areas that traditional games have done. That's what's so exciting about the independent games scene — it's not just, 'oh, now everyones making Goose Game', there's a lot of things simultaneously, and it's really, really exciting."