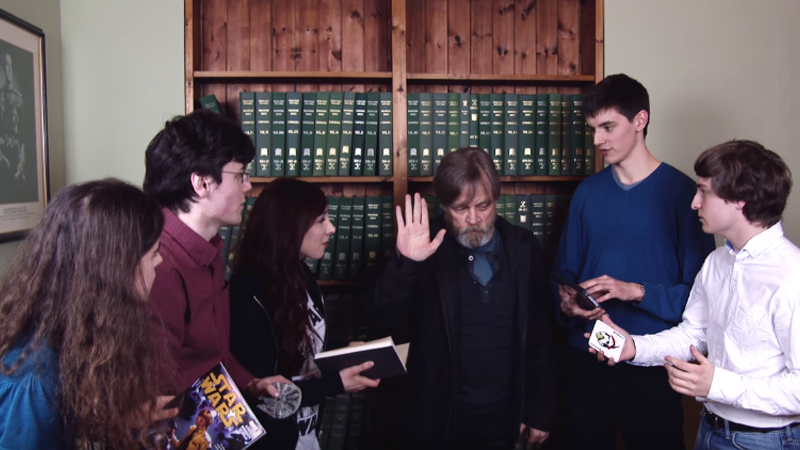 Video: It's good to see that Mark Hamill's still enjoying all the silly encounters with fans and is ready to fool around.

Star Wars fans showing up non-stop with requests could be frustrating. But not for him, as Olilord's clip proves.
The guy with the Joker card knows what's up.
---