Phoenix Wright: Ace Attorney — Dual Destinies is a week away (in Japan). With the return of Phoenix Wright and the first officially numbered game* in six years, the game is looking to be a massive love-fest of everything Ace Attorney.
---
For the longest time I've watched trailers for the upcoming Phoenix Wright. It's been good and all, but it's just not the same when you can't hear the 'OBJECTION' we've come to know and love. Now Nintendo World Report has posted a 16 minute hands on with the English version of the game. I need this in my life!
---
Here in the United States, we've seen English releases of every Ace Attorney game to date — except for one. Ace Attorney Investigations 2, the sequel to the spinoff that put you in the prosecuting pants of the stylish Miles Edgeworth (as opposed to Phoenix Wright, the hotshot lawyer who stars in most of the Ace Attorney games), never made it to the West in any form.
---
The characters Miles Edgeworth and Trucy Wright will be appearing in the upcoming Ace Attorney game, Ace Attorney: Dual Destinies, as apparently noted in a leaked Japanese magazine article.
---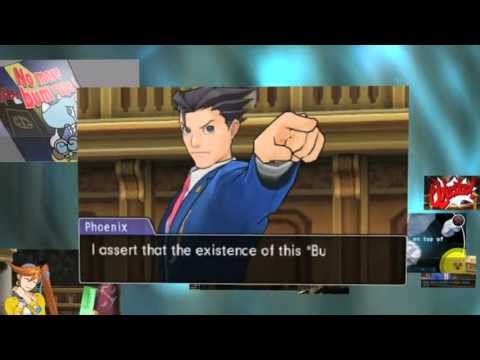 Ace Attorney 5 will get the ridiculous title Phoenix Wright: Ace Attorney – Dual Destinies for the West, and it'll be out on 3DS as a digital release this spring.
---
This trailer for Ace Attorney 5 shows off some of the 3D investigation in Phoenix Wright's new outing. Capcom's next big lawyer game is out July 25 in Japan, and sometime in the future for everyone else.
---
OK, Phoenix Wright looks amazing in 3D. Check out this new trailer for Ace Attorney 5, which will be out in Japan this July (and elsewhere at some point in the future).
---