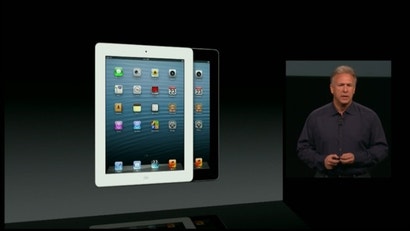 Surprise! Apple today announced a brand new fourth-generation iPad that will be significantly more powerful than the last one.
Showing off the new hardware's specs at a press conference today, Apple's Phil Schiller said it will have a ten-hour battery life and significantly more powerful graphics than the iPad 3, announced in March.
It will use an A6 chip — with double the performance of the third iPad's A5 chip, Apple says — and the Lightning connector pin announced last month with the iPhone 5. The fourth-gen iPad will also have the same price and configurations as the third iPad. It comes in both black and white.