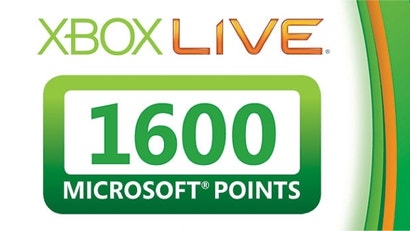 Microsoft is saying some pricing changes seen by UK Xbox Live customers trying out the new Xbox Live beta — in which Microsoft Points are converted to local currency — are an error, and these users will be compensated for the difference. The pricing changes, as currently implemented to beta users in Great Britain and elsewhere, amounted to an effective increase ranging from 11 to 25 per cent depending on what the item's original Microsoft Point cost was.
For example, a game or piece of DLC costing 1600 points was made £14.99 in the UK. But a 1600-point card there had cost £13.33 before. (A 400-point item now runs £4.49, where 400 Microsoft Points are £3.33.)
Users in the beta, which began rolling out yesterday, complained about this over Reddit and through other social media. Kotaku reached out to Microsoft for a response, particularly with regard to its final plans for currency conversion in the United States, where the conversion works in the other direction: 1,600 Microsoft Points cost $US19.99.
Microsoft called the disparity in UK and European pricing "an unintended error that we are in the process of fixing.
"We'll be reimbursing impacted beta participants for the difference in what was paid and what the price will be after the update is available to all members," a Microsoft representative said. "Beta programs give us a chance to test, fix and correct issues like this. As with all betas, we take the learnings from our program and make corrections and adjustments prior to the update being available to all members."
The news then, meantime, is be careful what you pay for now if you're in the Xbox Live beta. If it's too much, you'll have to wait until the public launch to be refunded the difference.