Dayshot: To celebrate the start of Game of Thrones' fourth season, DeviantART artist Betteo made an excellent stylisation of the show's characters. Despite the minimalistic style you can still recognise all of them easily.
Tiny (but funny) spoilers and more characters in the full piece: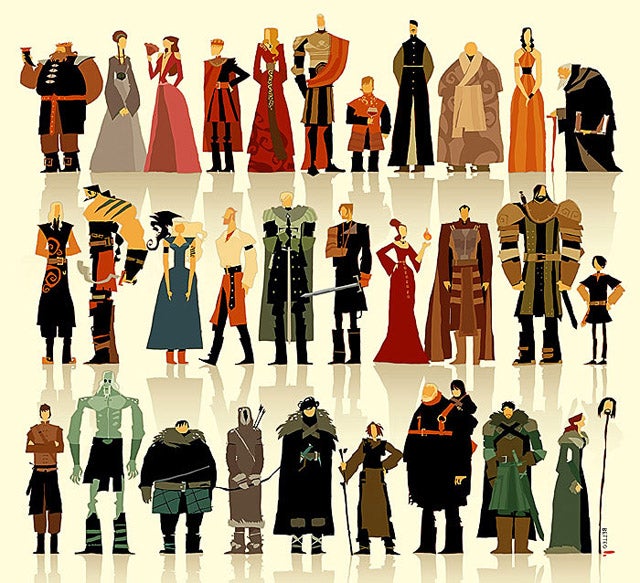 Play the game by Betteo [DeviantART]
---
Dayshot showcases some of the prettiest, funniest game-related screenshots and art that we can find.