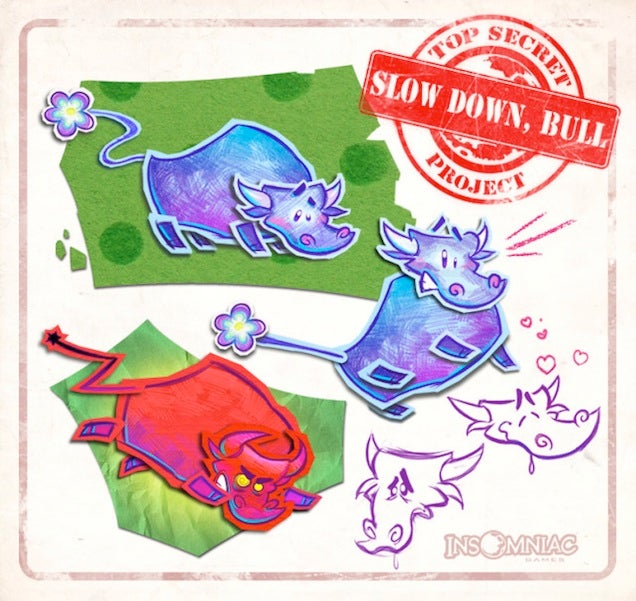 Briefly: If people can live-stream playing games, why can't they live-stream making games? Insomniac, the independent studio behind Sunset Overdrive and the Resistance series, among other games, just launched a new Twitch experiment: live video game development.
They will be working on a small game called Slow Down, Bull and streaming every Saturday morning, starting from 7am AEST.
There's nothing happening right now of course, but you can check it out next week on Insomniac's Twitch stream.