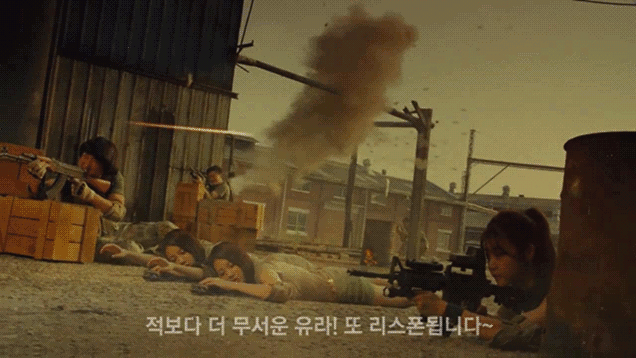 Video games and real-life combat are obviously different. But what if real combat was like an online shooter? Well, it might be like this.
Below, you can see a series of fun and clever South Korean commercials for Nexon's online first-person shooter Sudden Attack via Siliconera. As tipster Sang points out, the ads star Kpop group Girl's Day and comedian Jang Dong Min, who actually runs a net cafe on the side.
This spot shows respawning.
Here, we have a "keyboard warrior."
And finally, here's what happens when one of the players is away from the keyboard and eating instant noodles.
These Promotional Videos Have To Be The Oddest Way To Sell An FPS [Siliconera — Thanks Sang!]