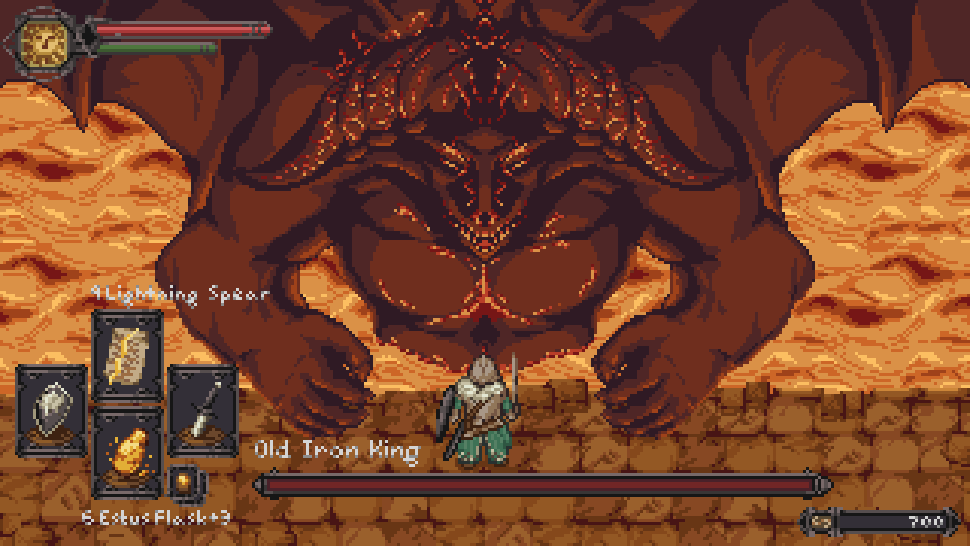 Dayshot: The Old Iron King from Dark Souls II is ready to unleash his flame breath attack in Ztagger's de-make art. It looks like a boss fight on the SNES or on the Game Boy Advance, so that flame breath wouldn't be larger than a few pixels.
Dark Souls 2 mockup by Ztagger [Tumblr]
---
Dayshot showcases some of the prettiest, funniest game-related screenshots and art that we can find.