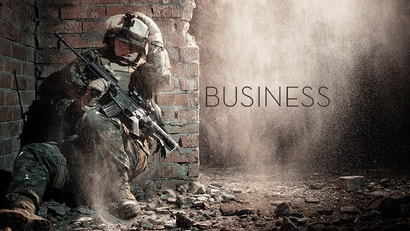 "What we feel is that there is a literal war in this industry on women." — Brianna Wu, head of development at Giant Spacekat, who was forced from her home by death threats to her and her husband from GamerGate supporters.
Elsewhere in the business of video games this past week ...
QUOTE | "Threats of violence and harassment are wrong. They have to stop. There is no place in the video game community-or our society-for personal attacks and threats." — Statement from the Entertainment Software Association (ESA) commenting on the GamerGate movement.
QUOTE | "When indie games come out, I want them to come out and I want Xbox to feel like it is a first class citizen when an indie game launches." — Xbox boss Phil Spencer, talking about why they have a parity clause in their indie agreement to ensure indie games don't come out on another platform first.
STAT | 136 per cent — Amount that retail sales of consoles rose in September compared to last year, according to NPD; overall, revenue in retail stores was only up two per cent due to a 35 per cent drop in software sales.
QUOTE | "We're trying to do crafted experiences hopefully using an interesting technology that's available to us to make great games with smaller teams." — Amazon Game Studios head Ian Vogel, talking about why they have been able to attract notable developers like Kim Swift and Clint Hocking.
STAT | 234,806 — Number of units (combined) of the New 3DS and New 3DS XL Nintendo sold in Japan during its first week; various 3DS models occupied four of the top six slots in the best-selling hardware chart.
QUOTE | "So to sum it up: We have no plan to sell Unity." — Unity CTO Joachim Ante, doing his best to dispel rumours that developer platform Unity was looking for a buyer for the company.
QUOTE | "What I take out of games isn't always what they were designed to do." — Child of Light lead programmer Brie Code, talking about what women want out of games and why it's more than just female protagonists.
QUOTE | "Ironically, we weren't artsy enough for the government, but we're a little too artsy for many of the studios." — Gamercamp festival organiser Jamie Woo, explaining why there won't be another one of these festivals celebrating indie games after six years.
STAT | 3.2 million — Number of players per day that Destiny is averaging, according to Bungie; these players are spending around three hours per day on average in the game.
STAT | 600,000 — Number of new players gained by World of Warcaft in the run-up to the release of the Warlords of Draenor expansion; that puts the current number of players at 7.4 million.