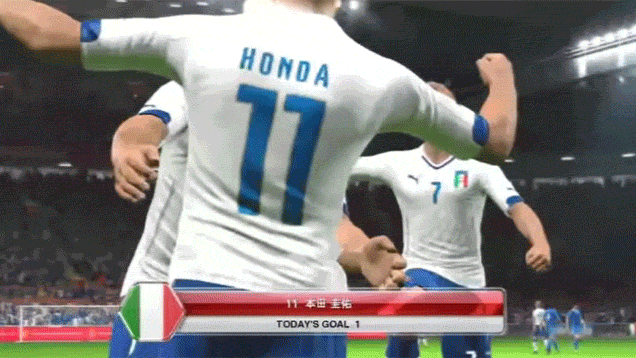 You know Keisuke Honda? He plays for Milan in Serie A. And Shunsuke Nakamura? He does stuff like this. Eleven Hondas just faced off against 11 Nakamuras.
Honda. Honda. Honda. Honda. Nakamura. Nakamura. Honda.
This comes from YouTuber Zyagariko san, who made each team, and then had both sides face off in auto play. The 27-minute clip is the resulting match.