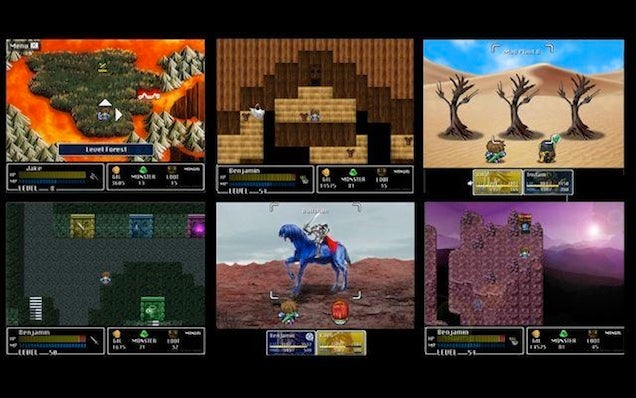 Over the past few days, you might have seen rumblings that Final Fantasy Mystic Quest, a game released for the Super Nintendo back in 1992, is getting an official remake. Turns out that's not entirely true.
This purported remake — created by a company calling themselves Dark Design Games — has gotten some buzz over the past few days. The folks behind the game say they're working with Final Fantasy publisher Square Enix to release the project, which was reported by several major gaming outlets. "Square Enix is preparing to release a remastered version of... Final Fantasy: Mystic Quest," wrote GameSpot.
But we reached out to Square Enix, and they say they have got absolutely nothing to do with this. Said a representative for the publisher in a statement to Kotaku:
We are aware of the 'FINAL FANTASY MYSTIC QUEST HD Remake' project, and can confirm that it is not a Square Enix project nor endorsed by Square Enix in any way. We take the protection of our IP very seriously, and will be speaking with Dark Design Games to address this matter.
Dark Design head Jake Jackson said in an email that Square Enix "have their wires crossed a bit" and that Square Enix Europe has "endorsed the project," but a representative for the publisher says that isn't true. And given that Square Enix owns the rights to all things Final Fantasy, it's unlikely they'd let Jackson make any money off this game.
It's a shady situation. The website for Dark Design Games is currently taking pre-orders for the game, which they're selling for $US8. We'd strongly recommend that you stay away — because it's likely that this game never comes out.
You can reach the author of this post at [email protected] or on Twitter at @jasonschreier.