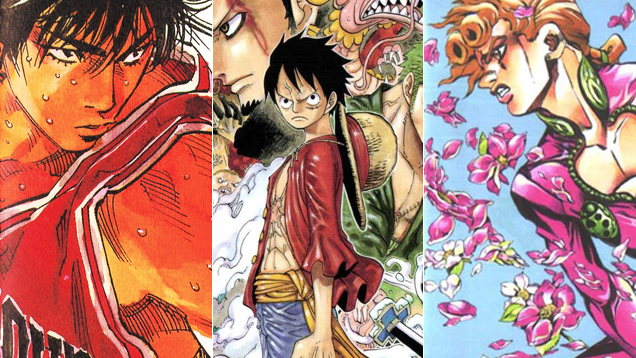 A thousand Japanese people were asked who their "most favourite" manga artists were. The results may surprise you. Maybe not!
Website Charapedia published the results of the poll. Out of the thousand who participated, 52 per cent were men, 48 per cent were women, 72.5 per cent were in their teens and twenties, and 27.5 per cent were in their 30s and up.
Here, let's take a look at the top 20. The list includes notable manga by each artist.
20. Izumi Tsubaki (Monthly Girls' Nozaki-kun)
19. Takeshi Obata (Death Note)
18. Takehiko Inoue (Slam Dunk)
17. Tite Kubo (Bleach)
16. Clamp (Cardcaptor Sakura)
15. Yusei Matsui (Assassination Classroom)
14. Tadatoshi Fujimaki (Kuroko's Basketball)
13. Cocoa Fujiwara (Inu x Boku SS, Vol. 1)
12. Hajime Isayama (Attack on Titan)
11. Yoshihiro Togashi (Hunter × Hunter)
10. Yana Toboso (Black Butler)
9. Gosho Aoyama (Detective Conan)
8. Masashi Kishimoto (Naruto)
7. Sui Ishida (Tokyo Ghoul)
6. Rumiko Takahashi (InuYasha)
5. Hirohiko Araki (JoJo's Bizarre Adventure)
4. Hiromu Arakawa (Fullmetal Alchemist)
3. Akira Toriyama (Dragonball)
2. Eiichiro Oda (One Piece)
1. Hideaki Sorachi (Gintama)