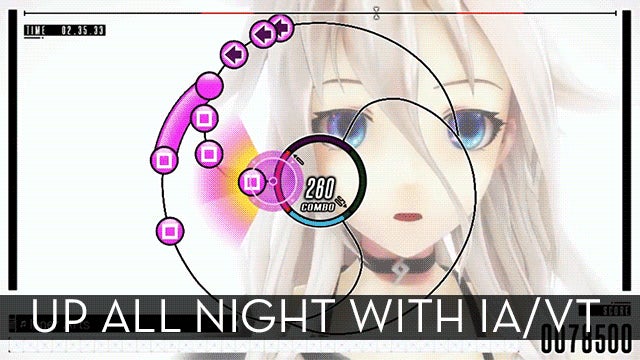 Move over Miku. There's a new virtual idol in town and she's got a game all her own. So come join me as I play it.
Update: The stream is now over. And sadly, as a music game with copyrighted music, twitch has automatically muted most of the stream. However, a chunk of it has been left untouched and can be seen below.
IA/VT -Colourful- was released for the PlayStation Vita in Japan on July 30, 2015. There is currently no word on a Western release.