I remember sitting in a hotel room, watching late night re-runs of Bob Ross painting shows. It was the perfect nightcap, a relaxing tonic to bring the evening to a close. His smooth, calming voice and the sight of a painting forming from scratch is just what you need to clear your head. It's the ideal primer before going to sleep, really.
The internet has been abuzz with the launch of Twitch Creative recently, and the constant repeats of Bob Ross to tens of thousands on the internet has been fascinating to watch. But perhaps the most magical part of it all has been observing the Twitch chat.
It's almost religious, in the way Twitch Plays Pokemon became. Random, half-baked pieces of a painting suddenly become icons in the Twitch chat. People are passing on their commiserations as a new coat of paint covers up old outlines.
It's perhaps, right now, the happiest place on the internet.
The end of each episode is cheered almost like an eSports grand final. "GG BOB," the chat reads.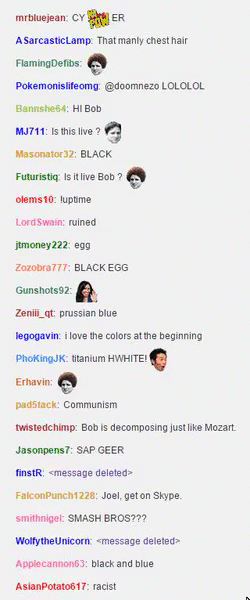 It's almost like live Pictionary, as people try to decipher Ross's end goal as the trees, landscapes and horizons form on Twitch. But it's perhaps one of the most harmonious live chats on the internet too, unburdened by the flaming, insults or trolling that often floods other channels.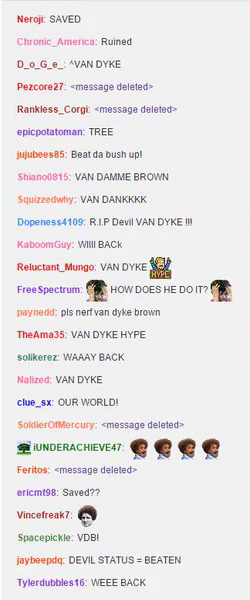 In a world where Twitch chat is becoming as poisonous as YouTube comments, the Bob Ross channel is perhaps the best tonic. The Bob Ross marathon will come to a close over the next couple of days, and when it does it will be the end of one of Twitch's most heartwarming episodes. If you haven't enjoyed the glory that is a painting show from the 1990's brought back to life via online streaming, do yourself a favour and watch the internet go mental over lines and canvas in ways only the internet can.