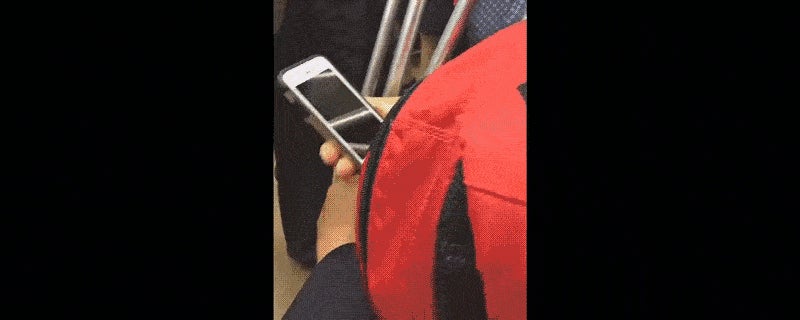 It really is. How does he even remember it? I have no idea!
地下鉄にすげー奴がおるんやけど… pic.twitter.com/xw55SutbA8

— 寺下義人 (@yossy1999116) November 7, 2015
Japanese Twitter user yossy1999116, it seems, originally uploaded the clip, writing, "There's this amazing dude on the subway..." I've seen other videos of people with long passcodes, but this is the first time I've seen someone out in the wild with one this staggering.
The clip has been retweeted nearly twenty thousand times.