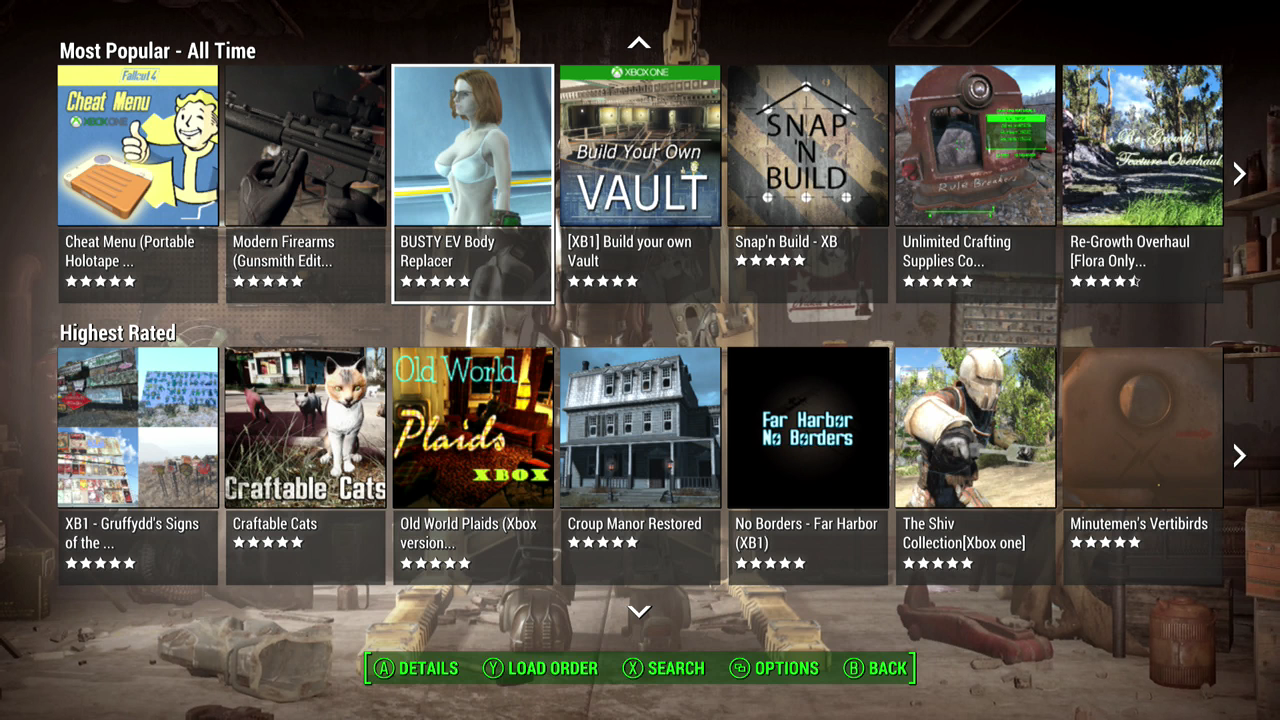 Mods. Console owners have been waiting for this. I think this proves it.
Mod support for Fallout 4 on the Xbox One launched this week and it was pretty insane. A lot of people wanted in on the action. According to Bethesda themselves the Xbox One traffic completely outstripped the PC.
Xbox traffic was 50x the initial #Fallout4 PC mod launch. It's a new world & just the beginning. New features & PS4 support in the works.

— BethesdaGameStudios (@BethesdaStudios) June 1, 2016
Sure, there might have been other factors: the novelty of mods on consoles surely must have played a part, as did the broad range of mods now available. You could argue that PC users take mods for granted and were therefore less likely to get excited about them.
Regardless, 50 times bigger in terms of traffic — that's a big number. To be clear, Bethesda is comparing the Xbox One launch to the PC launch.
Those are some spectacular numbers. Wonder how the PS4 launch will compare when it takes place towards the end of June.