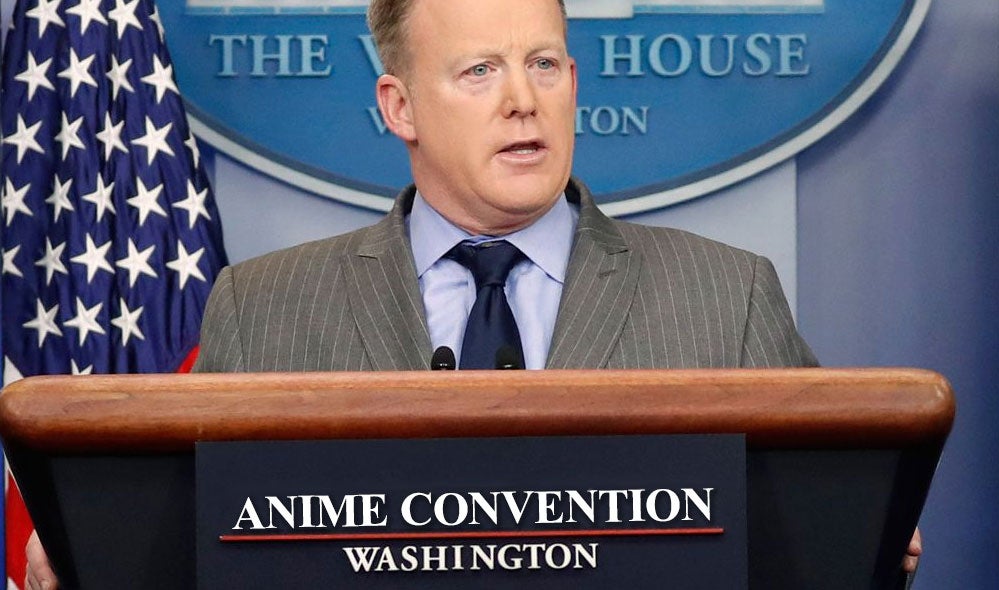 Original image: ALEX BRANDON/AP IMAGES
Katsucon, one of the biggest anime and cosplay conventions in the United States, has a surprise fan and former attendee (at least outside the resort): embattled White House press secretary Sean Spicer.
Given his recent rise to infamy, folks have been digging through Spicer's old tweets, and found these from 2013 (if you're wondering about the hashtags, Katsucon is held just outside Washington, at the Gaylord Resort and Convention Center in National Harbour, Maryland):
Spotted at #katsucon @timodc best anime convention at the #gaylord #nationalharbor

— Sean Spicer (@seanspicer) February 15, 2013
Best #katsucon EVER w @timodc @kakukowski #nationalharbor see PIC pic.twitter.com/6F0hnrCK

— Sean Spicer (@seanspicer) February 15, 2013
I'm going to guess formally for the purposes of this serious news story that since the tweet was made on Spicer's phone that he's the one taking the picture.
For my personal purposes though, I'm going to hold out hope he's the one in the Gundam suit.