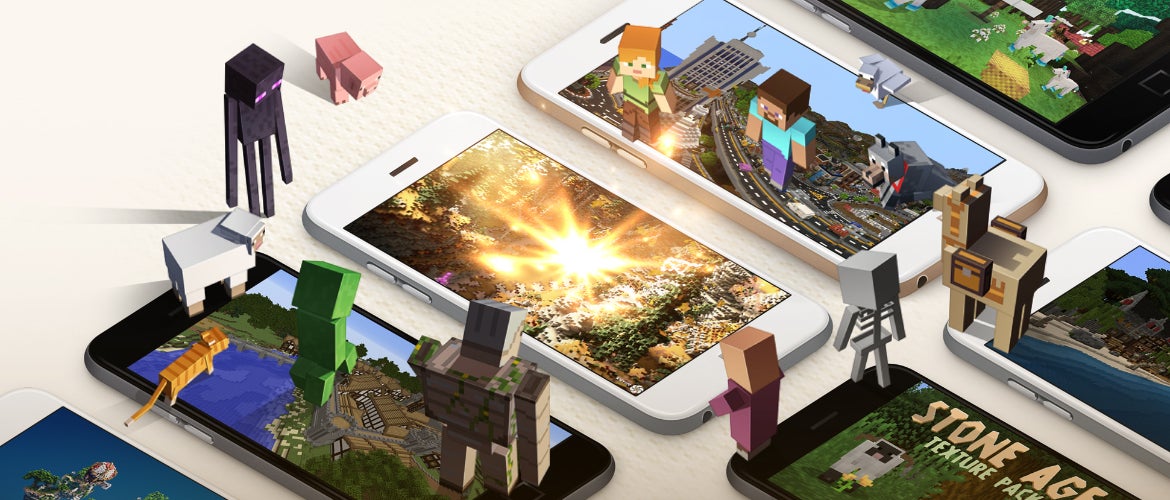 This autumn, Minecraft will add a marketplace where approved creators can sell user-made content. There, players will buy texture packs, maps and skins with a new currency called Minecraft Coins, purchasable with cash.
Previously, creators sold third-party add-ons through their own websites. Minecraft's store only sold items designed by the Minecraft dev team. In the new Marketplace, first-party items will be offered alongside "well-known" creators' content. In turn, they will receive around 50 per cent of their items' profit, Polygon reports.
The Minecraft Marketplace will be accessible through Xbox Live, but only on the game's Windows 10 and mobile versions.
Developer Mojang writes on their blog, "The idea is to give Minecraft creators another way to make a living from the game, allowing them to support themselves in the creation of ever-greater projects, while giving Pocket and Windows 10 players access to a growing catalogue of fun stuff - curated and supplied by us, safely and simply."