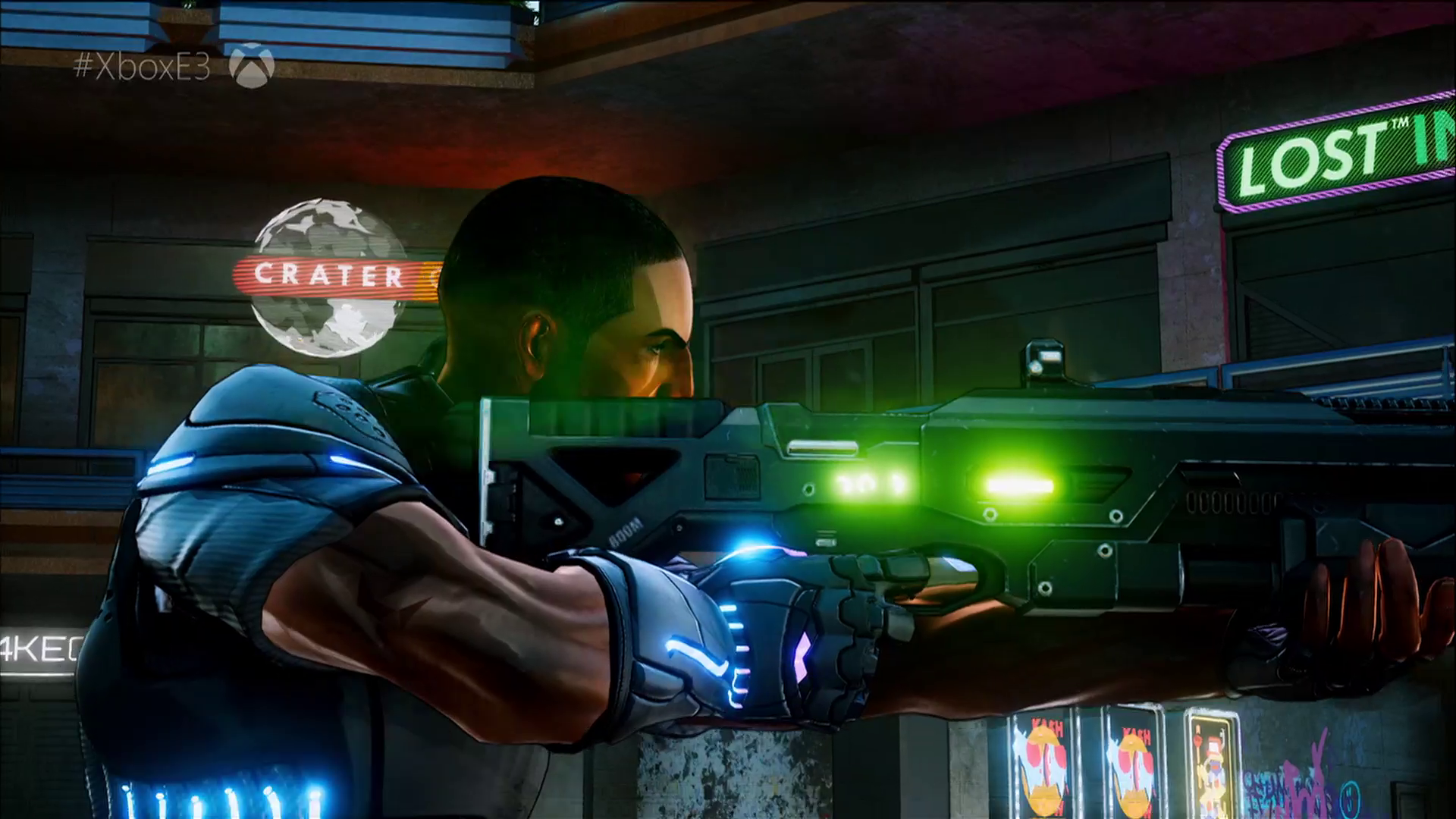 Crackdown 3
Microsoft's open-world adventure game Crackdown 3 will be released on November 7th for Xbox One and Windows. And it stars Terry Crews.
Crackdown is an Xbox-exclusive sandbox franchise where the player is a superhero who, uh, crack downs on crime. Infinite possibilities for environmental destruction made Crackdown 2 a sensation. In its latest iteration, "Forget dropping bombs — you're dropping buildings!" the game's trailer promises.
In 2016, Microsoft announced Crackdown 3 would be delayed to this year to polish the its multiplayer. Also, they explained, Crackdown 3 would be one of Xbox's "Play Anywhere" games, so purchasing it for one system means players have access on both.
In 2014, Xbox chief Phil Spencer told Kotaku editor-in-chief Stephen Totilo that Crackdown 3 will use Cloud-computing to make its destruction animations more accurate and intense. He said, "We've been working on is this capability of actually computing [in the cloud] the physics calculation of millions and millions of particles that would fall and then just having the local box [the player's console] get the positional data and the render, so, 'OK I need to render this piece at this particular location. I don't know why.' The local box doesn't know why it's going to be at this location or where it's going to be in the next frame. That's all held in the Cloud. You have this going back and forth between the two."